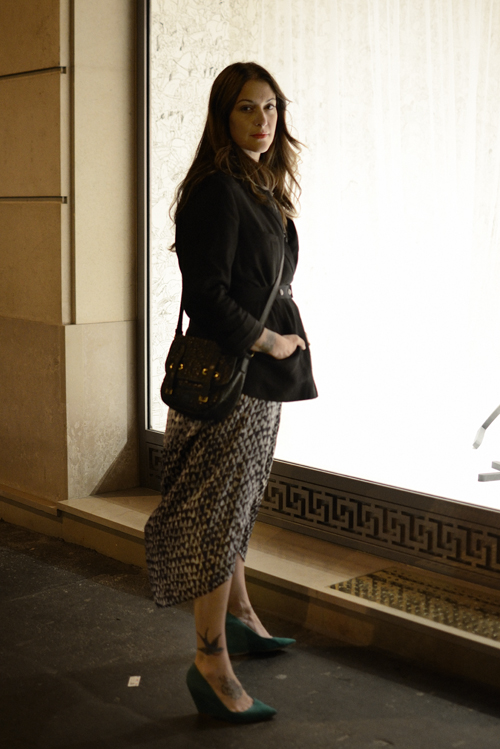 Paris/Night 4:
While strolling back to our hotel from our faboulous
dinner with Dodo we pass by the recently opened
brandnew Hermès Flagship store, where this picture is
taken. Glancing through the beautiful window displays
we just fantasize about what it must look like inside. At
the end of the long entrance area we can see fragments
of the enormous, yet airy, at least three storey high woven
wood sculptures that dominate the whole space and we
know we HAVE to come back for more. Our time here in
Paris is limited, soon we will be on our way to London,
but although we will have to spend all day digging through
fabrics at the show tomorrow we will somehow manage to
come back and enjoy this beautiful store to the full.
Corey wears a belted blazer by Isabel Marant, a chiffon
dress by coreylynncalter (a little house advertising:
the print was designed by me..), better seen under
'*28 Dodo', shoes by Pour La Victoire and a bag
by Yves Saint Laurent.
@ Julia Richter