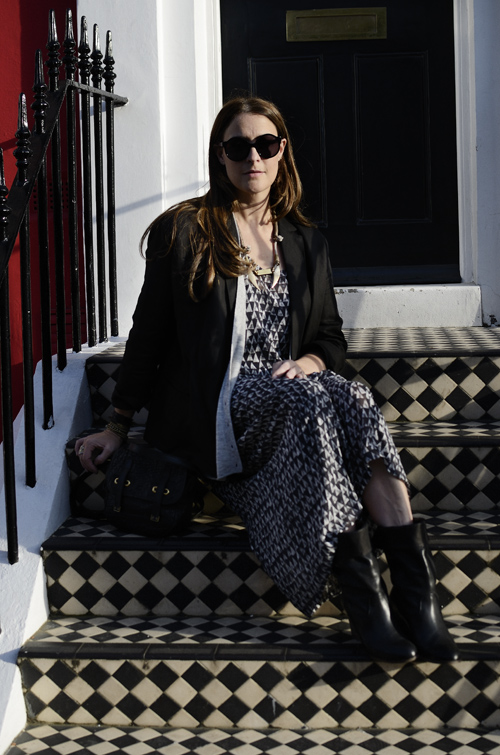 London/Day 7:
First day in London.
It's a Friday and Friday means
Portobello Market. It's a lovely day and London is as
beautiful as it can get. It lives up to all our expectations
and meets all the clichés in the best way possible. Red
double-deckers are humming along, cute little cats are
sunbathing in front of cute little colorful (unaffordable)
english houses, Kate Moss passes by (…..). Seven hours
of vintage shopping fly by in a heartbeat – we hardly
notice the sun going down. Women are so different
from men.
Corey wears a beautiful coreylynncalter dress (print
design by me), very popular with Hollywood – Stars,
her cardigan is by Barney's N.Y., jacket by Isabel Marant,
her boots are by Comptoir des Cotonniers, the necklace
is Annie Costello Brown , her sunglasses are by  Proenza
Schouler and her bag by YSL.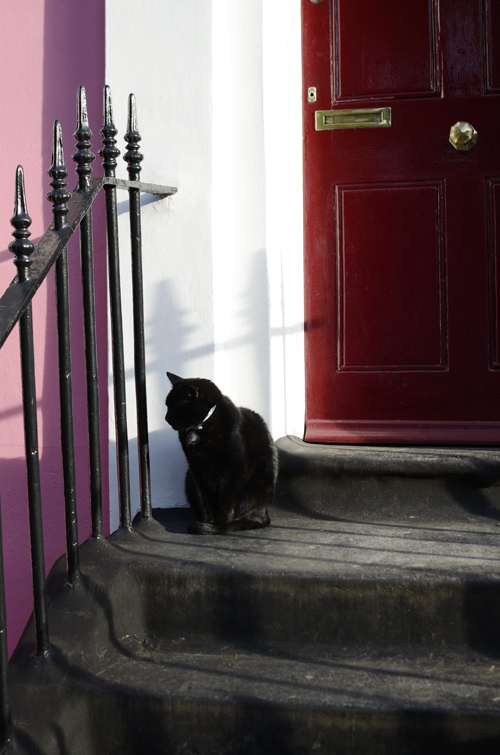 @ Julia Richter