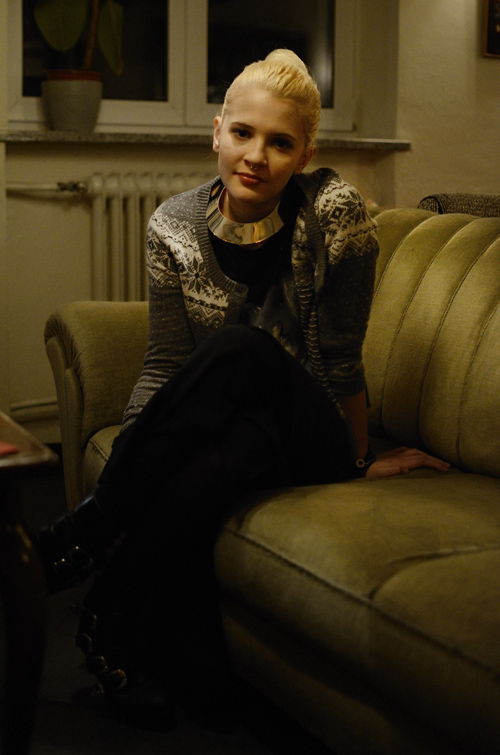 In a dimly lit café on a cold January evening I meet
Claire and again I am intrigued by her versatililiy.
With her hair tied in a classic bun and her norwegian
cardigan there is something almost 50s about her. A
chunky metal necklace interferes with this sweet
girliness though and brings a certain interesting
edginess to Claire's look.Black suede platform boots
loaded with silver buckles and a half seethrough black
calf lenghth dress add an almost gothic element to the
picture. All in all it sounds like a more than daring
combination that could go horribly wrong – if you
aren't Claire and know exactly what you are doing.
Claire wears a cardigan from Fashion Club, a
necklace by H+M, a dress by Zara and boots by
Weekday in Berlin.
@ Julia Richter