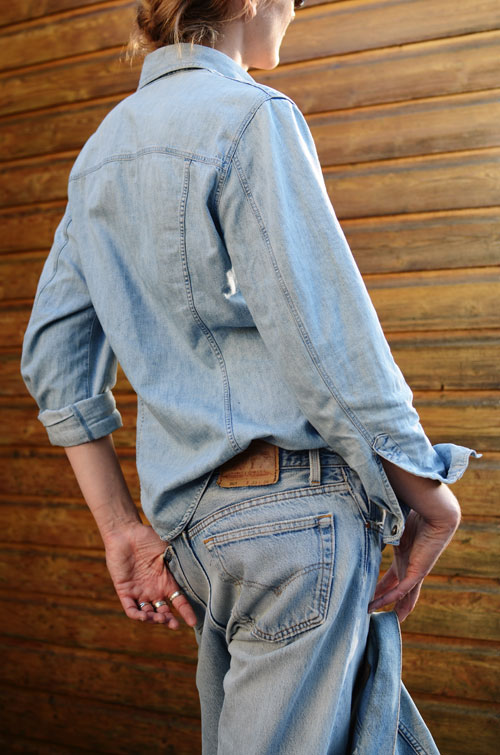 You can't beat a good old well-worn pair of Levi's 501s.
They are classics. Almost unchanged over the decades they are
my all-time favorite jeans for the so called 'boyfriend' style – a
term invented to describe oversized, vintage looking (but mostly
new and expensive), rolled up jeans, seen on actresses and models.
My 501s did actually belong to an ex-boyfriend of mine and are
around 15 years old. I snitched them when we were together and
they stayed with me when we broke up.They faded over the years,
became threadbare, got holes, I mended them – and I am still
wearing them.
So my advice to you:
You may let go of boyfriends or girlfriends – but NEVER let go of
a good pair of 501s.
P.S. They are best new and untreated – break them in yourself.
I am wearing 90s Levi's 501, vintage Versace Jeans Couture
shirt and an old Levi's Jeans Jacket.
SEE OTHER ARTICLES ABOUT 'THE GOOD THINGS'…