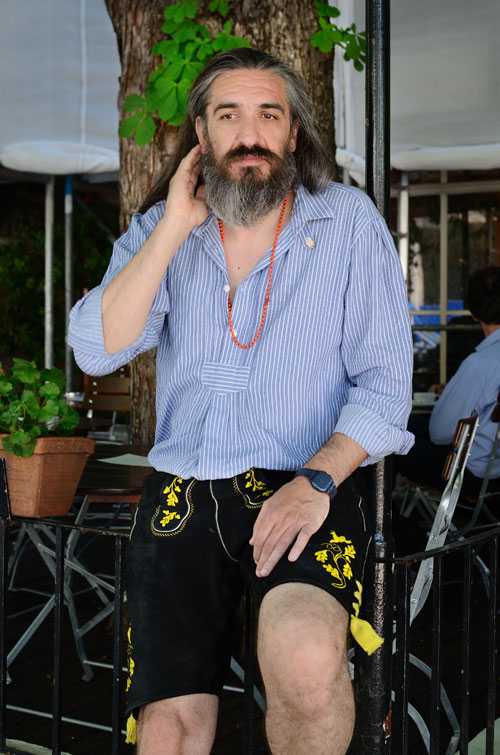 It's summertime – finally – and men are having a hard time.
When it comes to dressing up for a hot summer day they
have a pretty limited selection of styles to choose from.
Unless you are Marc Jacobs or live in Thailand or Scotland
skirts are still not really an option, so you have to stick to pants.
Now here is the big question: long or short?
Some men categorically object to short trousers (we are not
talking beachwear here) as they don't consider shorts dignified
or classy enough.
Here is my advice to all my male readers: don't limit yourself.
Be creative, and if you have good legs – go for it. It's all about
the right attitude. And the right shoes (next question: with or
without socks?). And the right top.
Now take a good look at Joerg and learn, because he did a
very smart thing, he went for an all time 'shorts classic' – a
traditional bavarian Lederhosen, a class of its own and wears
it along with a slightly unusual bavarian shirt (traditionally
they are white), traditional bavarian 'Haferl'- shoes and
non-traditional-at-all red-purple socks (and his fantastic
leather covered Casio watch(/bracelet).
To all non-bavarians: This is not meant ironical at all, those
are serious, beautiful, timeless and very comfortable clothes
and if you live in Bavaria nobody finds them irritating.
Just don't wear them in Berlin.
Joerg wears Lederhosen and Haferl shoes by Meindl, a traditional
bavarian shirt by Aumühle, socks by Eduard Meier and a bracelet
by Natalia Brill.
SEE ALL ARTICLES ABOUT JOERG….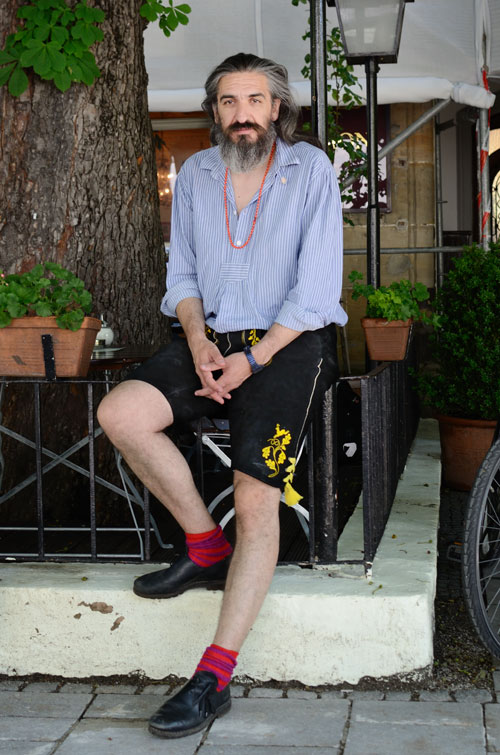 © Julia Richter