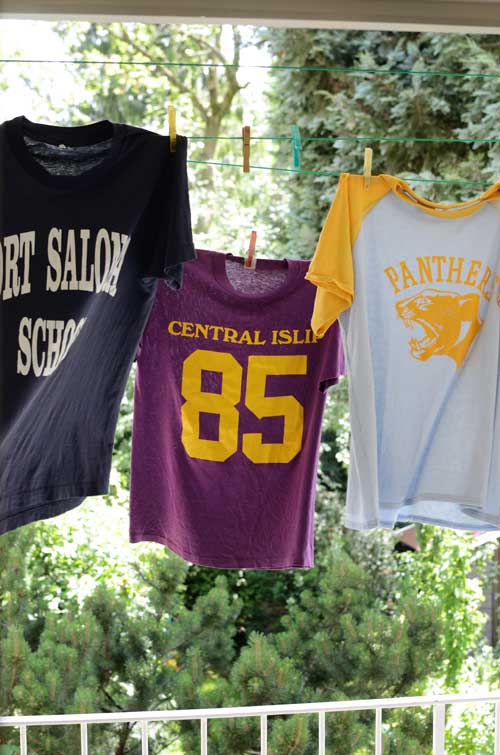 Not much to say about those three. They are perfect. I bought them
in charity shops, second hand stores, fleamarkets in L.A. and N.Y. a
long time ago. They were cheap and used and I loved them and still
do to this day. All three of them are my favorites. If you buy used
T-shirts you can see immediatly if the quality is good as they have
been washed a million times before. If they kept their shape and color
– buy them. My personal favorite are those vintage baseball/campus
styles – timeless, unisex, comfy and cool. Wear them with skiny jeans
or slacks, shorts or skirts, blazers or cardigans, feel like a baseball
champ or a cheerleader – you don't even have to work out for it.
SEE OTHER ARTICLES ABOUT 'THE GOOD THINGS'…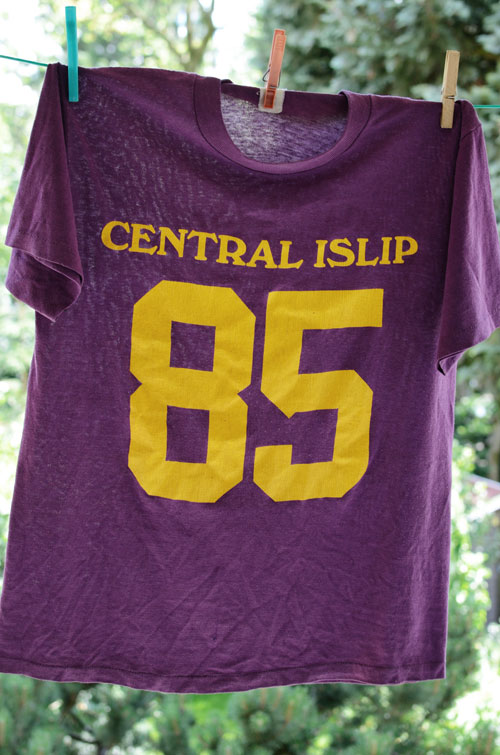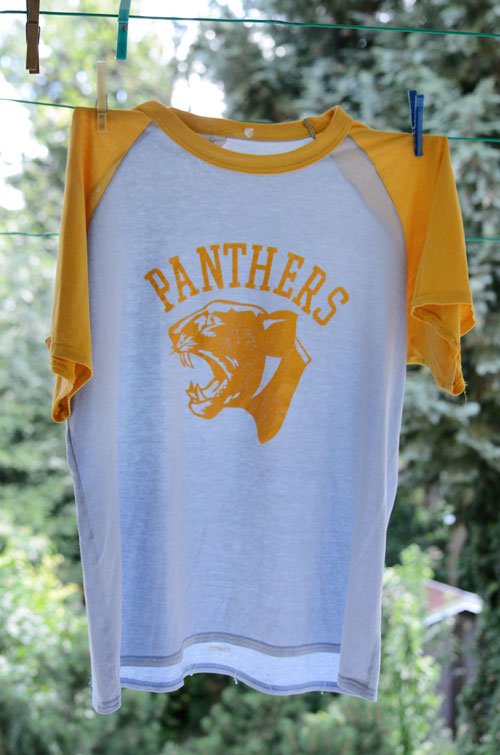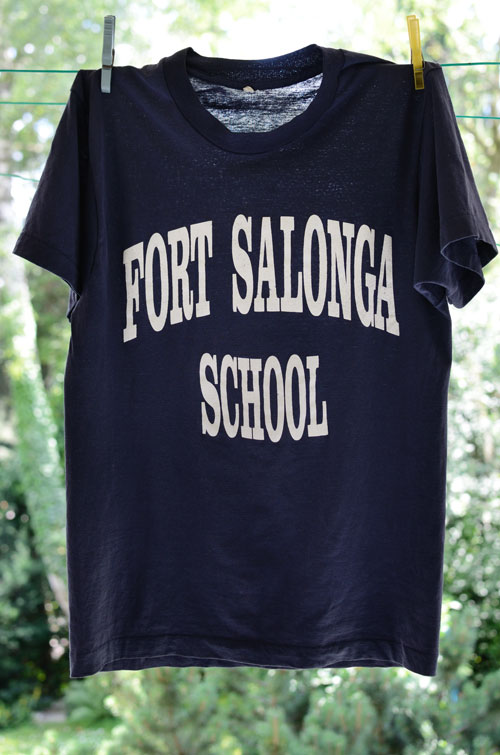 © Julia Richter