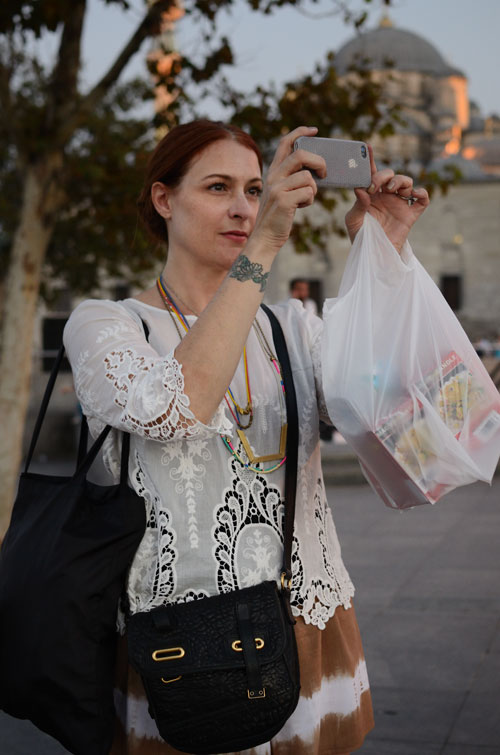 Paris/Istanbul Diary:
It's the evening of our first day in Istanbul, we are at the '
Golden Horn
' and we are both overwhelmed by the beauty (and the warm climate) of this vibrant, exciting, exotic and so welcoming city. I do not want to talk about sightseeing in Istanbul – this is still a blog about fashion and style – but if you love textiles, colors and accessories, then go to the
Grand Bazaar
. Believe me, you will not regret it. It's the Garden of Eden. We felt like walking into Ali Baba's cave facing mountains of treasures. Beautiful vintage fabrics, rugs and traditional clothes, old and new jewellery, the softest turkish bath towels, kelim slippers……I could continue, but it will not reflect the pleasure and the inspiration that we experienced in this grand labyrinth of little alleys and crammed shops. Some might say 'oh, it's such a touristy place' – but there is a reason why the Grand Bazaar is in every travel guide: because it's so unique….and to us it felt like a real turkish experience sitting down with the vendors, being offered strong, sweet chai tea or mocca and bargaining enthusiasticly over the prices.
Corey wears shorts by forever 21, blouse by Anthropologie, colorful necklaces by ??, a vintage Tiffany necklace, her YSL handbag and Chanel flats (and a bag full of Grand Bazaar bargains and another one full of turkish delights…)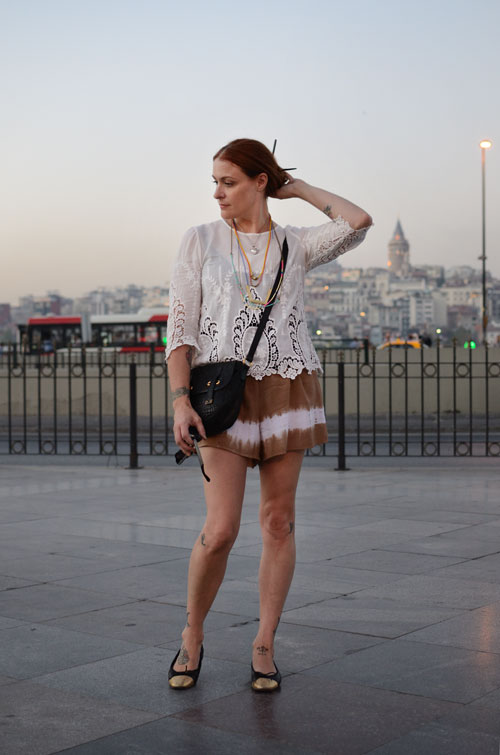 ©Julia Richter