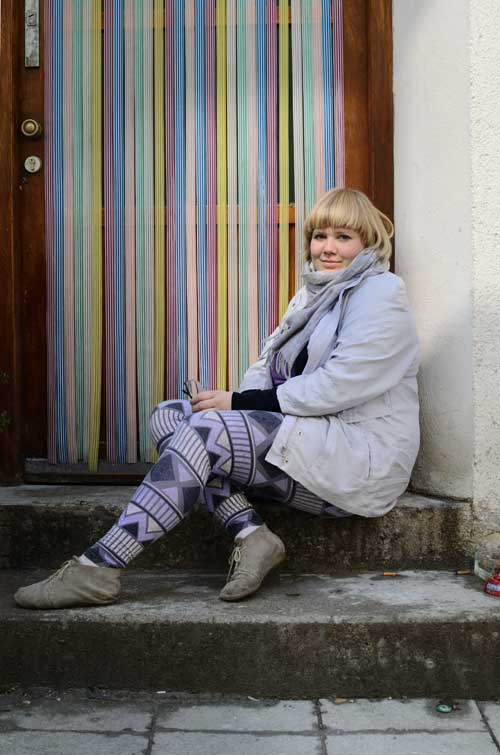 Lavender and lilac are tricky colors. Very hard to wear, can make you look pale and lifeless, stands for a certain kind of old ladies' look. On the other hand they are the colors of spring and summer, first bloom, beautiful scents and if you pick the right colors to go along with them (like mustard or peagreen) they can make you look incredibly interesting and extravagant.
Last but not least let's not forget that purple is the color of women's liberation. 'Those days are over' you might think, but, sisters, we know better, there's still some leftover work to do. So why not throw on a lilac outfit for a soft start. And a pair of leggings that look like easter eggs.
HAPPY EASTER!
Susanne wears leggings by H+M, shoes by Jonak, watch by swatch, jacket, cardigan, T-shirt and scarf are from fleamarkets.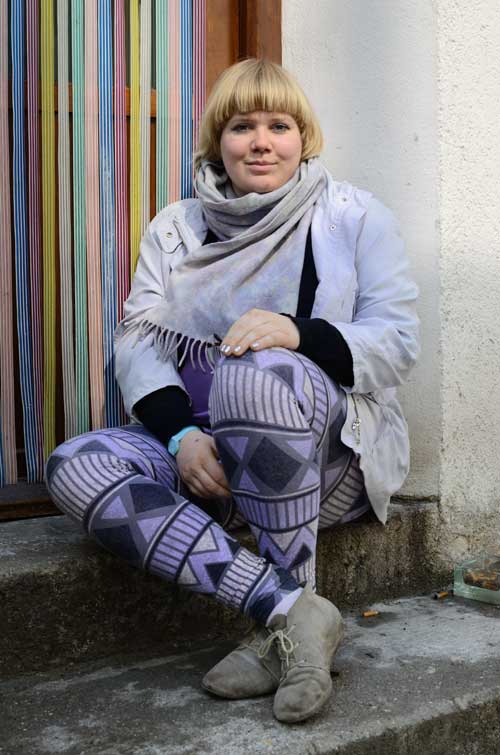 ©Julia Richter