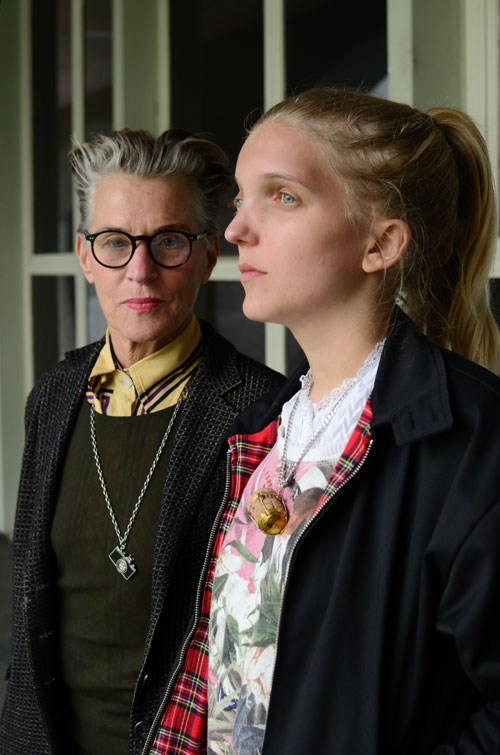 ..or camera and champagne cork.
Both women are in a state of excitement, because they both have an important event coming up, something they put a lot of time, effort and commitment into. Brigitta has the art opening for her solo show ahead of her on June 7th (
her partner and her
have a show at
Galerie Filser and Graef
from June 8th – 28th) and Clara is working towards her fashion degree show on June 6 to mark the end of her 3-year fashion studies. They are both deeply involved in their work, last preparations are made. One could think that their current state of mind is quite similar at the moment, yet the way they dress couldn't be more different than this. I have never seen Brigitta more focussed and looking like 'serious business' than today, everything is in place, 100% positive determination (though wearing the camera necklace still gives her a little Brigitta-like twinkle), head to toe perfection (that's why I HAD to do a single shot of her). A women who has a vision and has found her way. Whereas Clara seems relaxed to the core, all chilled, with her cheeky cork necklace, trainers and flower sweater, lots of white and airiness. The pressure is gone, she knows she has done good work and the world is her canvas now. You feel the relief of being free (I'll stop here – if not I will start talking about spreading you wings and stuff like that….).
Good luck and success to both of them!
Brigitta wears second hand men's pants and coat, a vintage YSL blouse, a sweater and a blazer by Barbara Schwarzer, Asos shoes and a camera necklace from a fleamarket in Barcelona.
Clara wears a nighty from Vienna, pants by H+M, a sweater from her friend Karla, a Harrington Jacket, Reebok sneakers, self-dyed socks and self-made nacklace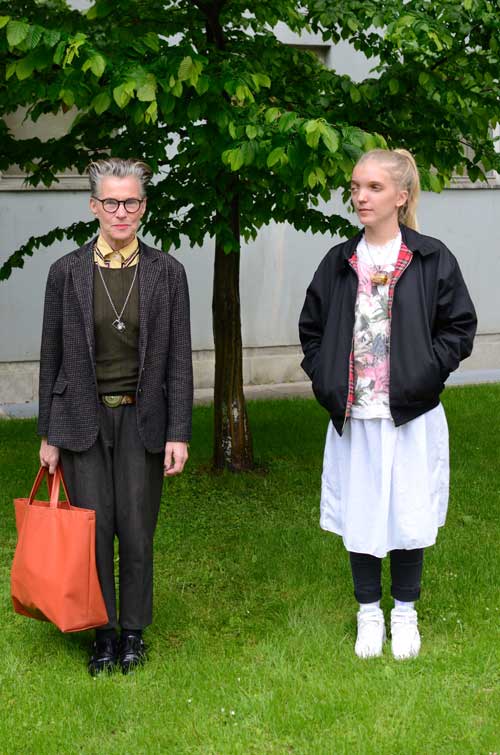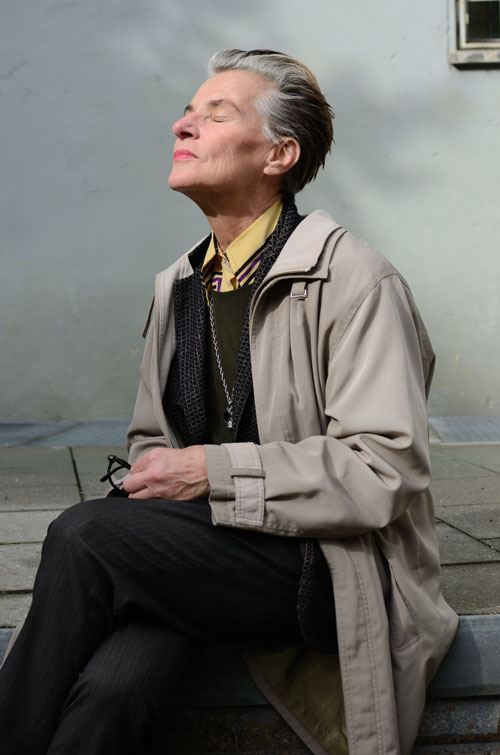 ©Julia Richter