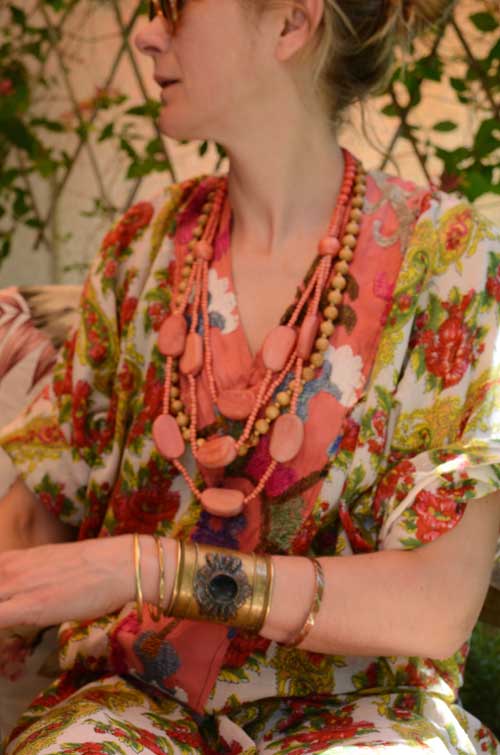 Summer, my friend, I waited so long for you to come. You shall not leave soon again. I will do all I can to make you want to stay. You make me happy and wrinkle-free. I wear flowers and beads to worship your beauty. I am a nicer person when you are around. Please stay.
I wear a dress from the Grand Bazar in Istanbul, a nude necklace handmade by my grandmother, a pink wooden necklace and a big brass bracelet from a fleamarket in Munich, small bracelets from a fleamarket in Paris and vintage Dior sunglasses.
ALL ARTICLES ABOUT THE GOOD THINGS AND JULIA….
©Julia Richter