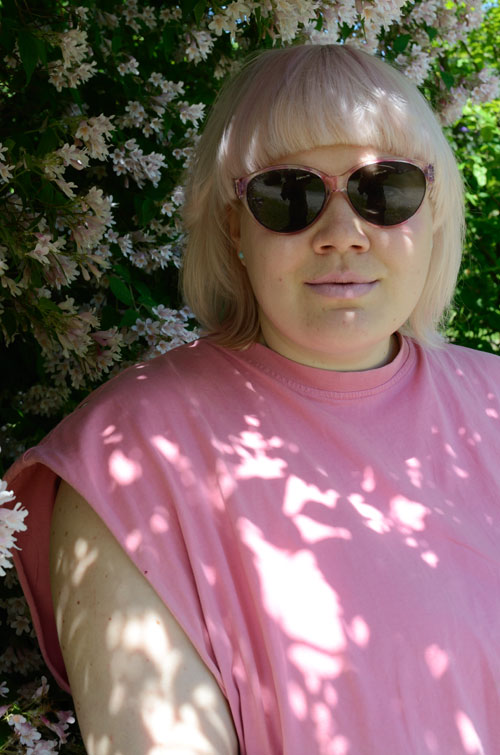 Never match. That'a a rule for a lot of fashion-forward people. Matching is considered dated and conservative – like Margaret Thatcher or HRH Queen Elisabeth – hat, handbag, pumps and poodle, all the same color.
It's so much more progressive if you just throw some random pieces together. Immediately you get that eclectic, much-travelled, non-conformist look.
But let me tell you two things:
1. There is very few people who really master the art of 'throwing together'
2. Nothing beats a good match if you do it right – and Susanne does. Her pink mother of
pearl lipstick matches the shade of her sunglasses, T-shirt, rubber sandals and – last but not least – the powdery pink tone of her hair.
That's not what I call conservative, that's conceptual art.
Susanne wears a customized T-shirt from a charity shop, sunglasses and leggings from a fleamarket, rubbershoes by fashy, a tote bag from her grandmother, a watch by Swatch and a bracelet by Accessorize.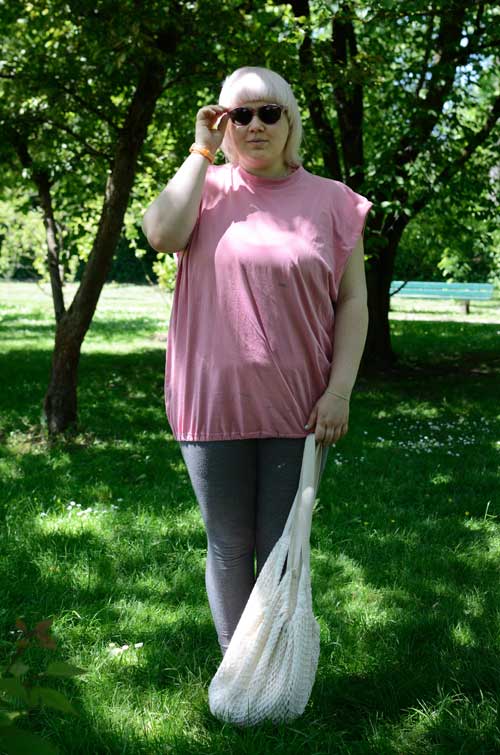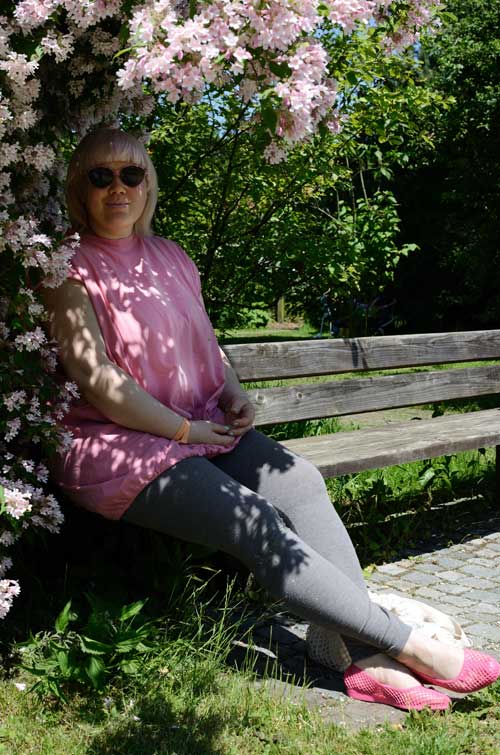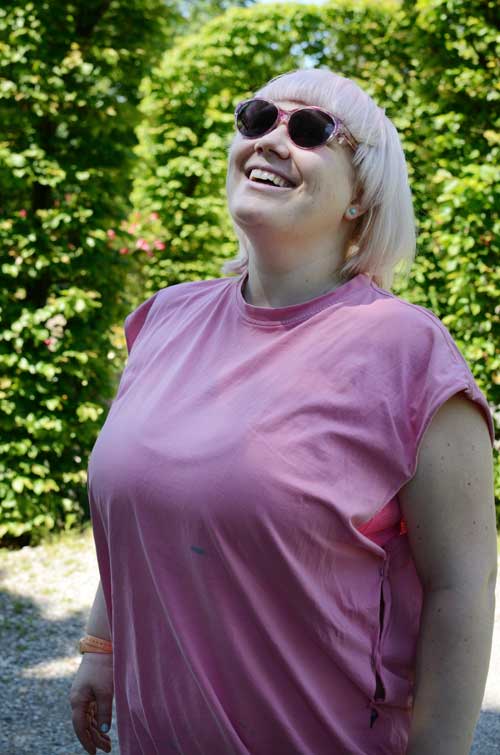 ©Julia Richter