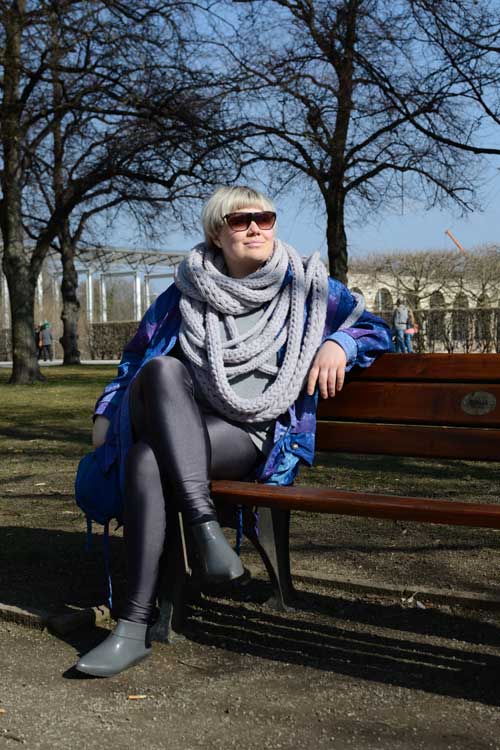 Come on, admit it, it's pretty cool to wear silver leggings on a bright and sunny day.
On the first warm and sunny day of March, when the whole world is trying to absorb as much sunlight as possible, Susanne is giving back the light, reflecting the sunlight. From head to toe. Silver hair, reflecting sunglasses, satin windbraker with a subtle two-tone print and leopard surface, sort of ski-jumping leggings and shiny rubber boots. Like the
Silver Surfer
she is sending out energy and light. I love it.
Shiny happy people
wearing shiny happy clothes.
Susanne wears no name leggings, second hand windbraker from Kleidermarkt, H+M jumper, hand knitted tubes, fleamarket sunglasses and rubber boots by melissa.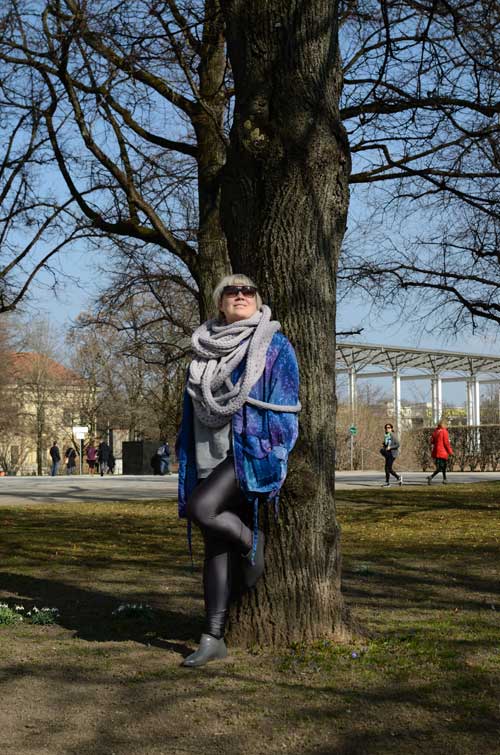 ©Julia Richter