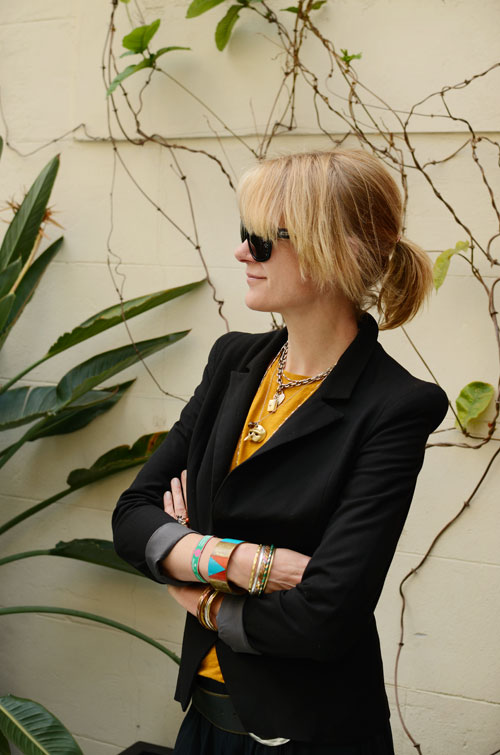 Readers, let me give you one good fashion advice: Buy fancy-coloured shoes. If you have a fashion affinity but lack a bit of fantasy or you don't have the time to think about your wardrobe too much or your work doesn't allow you to dress too flamboyantly (but you still want to be detected as a fashion individual) – a good pair of red, green or blue shoes will be your rescue. Wear a simple black-slacks-and-jumper-combo and throw in a pair of bright shoes – I promise you will draw attention (in a good way). Whenever I wear one of my many pairs of coloured shoes I get compliments. That almost never happens when I wear black shoes. I got hooked on coloured shoes years ago when I went to a designer sale and I saw the most fabulous pair of
Vanessa Bruno
boots – my size, fit perfectly – in bright green. I almost didn't get them because, first of all green is not my favourite colour and second, what can I wear them with? They may just end up leading a miserable dust-covered life on my shoe shelf. You might have guessed it, I got them anyway (they were so cheap!) and they became my favourite boots of all times. Turned every boring old jeans outfit into a fashion statement. Ever since I am hooked on coloured shoes. So next time you are in a shoe shop, do not go for the 'neutral-enough-to-match-all-my-clothes' option, go wild. You will not regret it, I promise.
And again I have to point out our fabulous hotel 'The Praktik Rambla' in Barcelona with its beautiful roof terrace where these photos were taken by my fabulous Frank (and, no, I am still not sponsored by the hotel, I just liked it there).
I am wearing a vintage skirt (probably self-made), a blazer by Promod, a T-shirt from a fleamarket, boots are also from a fleamarket (those are NOT the Vanessa Bruno ones I was talking about), sunglasses by Chloé, 2 necklaces and most of the bracelets are also fleamarket finds, one necklace is Isabel Marant for H+M. The belt is so old…I forgot, where I got it from.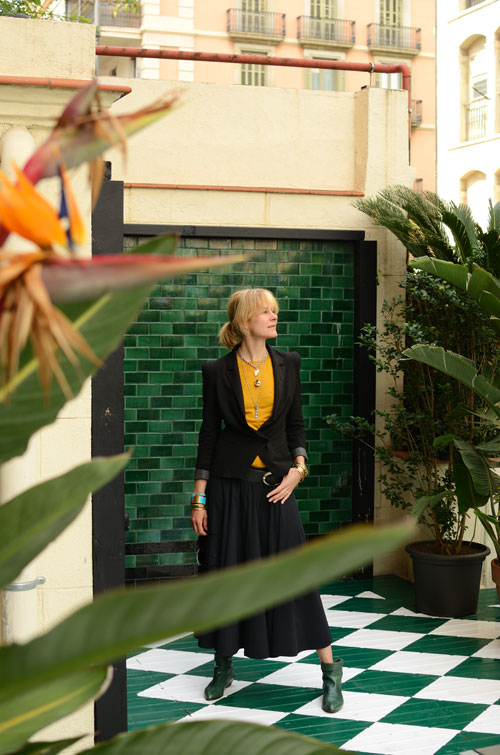 ©Frank Bauer