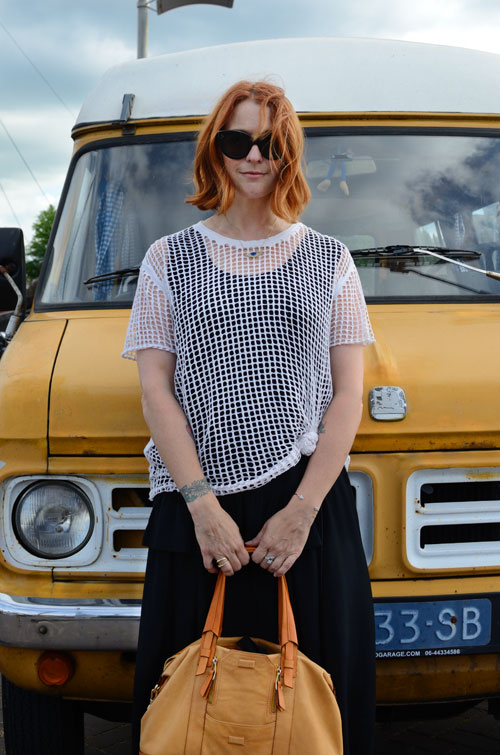 I am big fan of fun socks. Bright colours, cute patterns, ruffles, that's my thing. Some of you might roll their eyes now and think that I am somehow stuck in my teenage years and refusing to grow up. I can reassure you – that's not the case (at least not entirely). But growing up doesn't necessarily mean that fun times are over. And socks are the the easy and subtle fashion sidekick, that I can't do without.
For some people they might even be the only way to show their 'fashion-me'.
Just imagine someone sitting down opposite of you at the tube. Suit, shirt, tie, briefcase. The usual office worker. You probably wouldn't look twice. But if sitting down reveals some candy coloured socks, or stripes or even checquerboard patterns, you would probably take a closer look, wouldn't you? Because there's a micro rebellion going on! 'Look, I fit in, I wear what everybody at the office wears, but in my heart I am a punk/mod/romantic and I want to show it – at least when I sit down.'
(Of course there's a limit to patterned socks: no seasonal prints, no cartoon characters!)
Corey wears dress by Caron Callahan, T-shirt by Iro, shoes by Loeffler Randall, bag by Olivia Harris and scarf by COREY. Palmtree socks are from a market.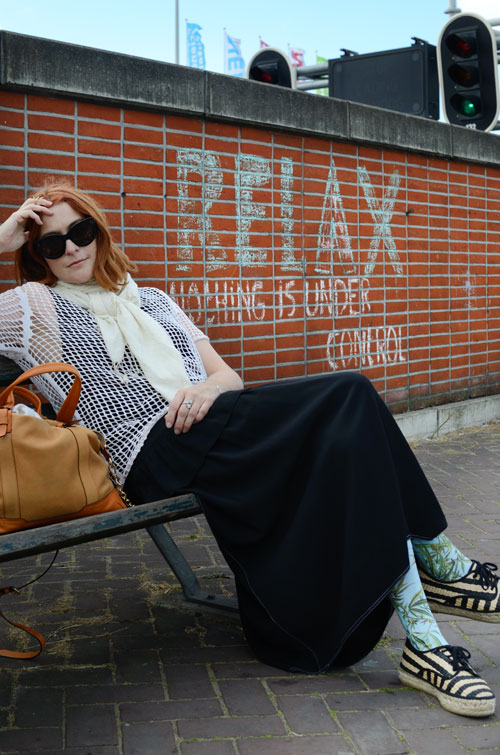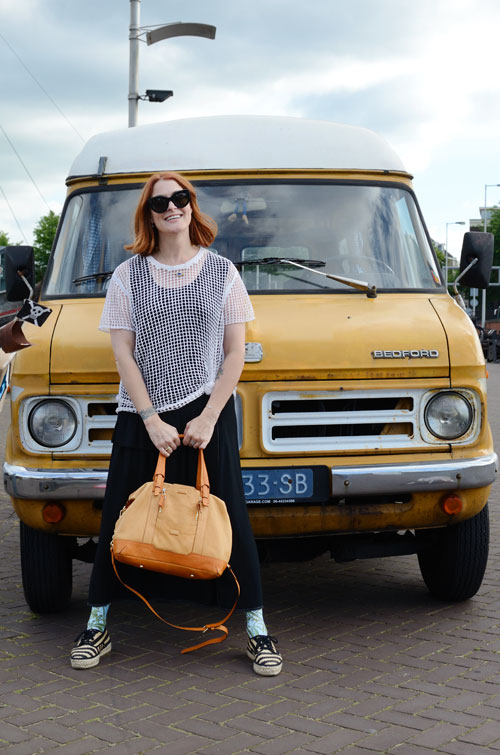 ©Julia Richter