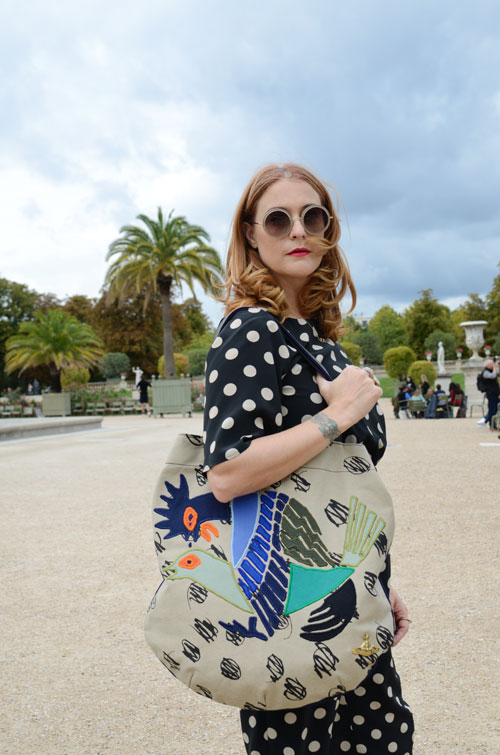 I was always a big fan of polkadots. When I bought my first post-war Rayon polka dot dress at a fleamarket decades ago (yes, I am THAT old) I fell in love with the femininity of this pattern. You just cannot go wrong with polkadots. They have this cleanlines and innocence about them. The regularity gives you a good posture without even having one. And they are always a little cheeky, always a little childish. Maybe a little prissy sometimes, but it's up to you to prove that wrong. Cross some red lights, get drunk during the day or just wear a big-ass shopper with a rooster getting it on with a dove and noone will mistake you for a convent school girl despite your cute polkadot jumpsuit.
Corey wears a polkadot jumpsuit from her own line thisiscorey, a vintage blazer, a shopper by Vivienne Westwood, shoes by Les prairies de Paris and sunglasses by The Row.

SEE ALL PREVIOUS POSTS ABOUT COREY AND HER STYLE….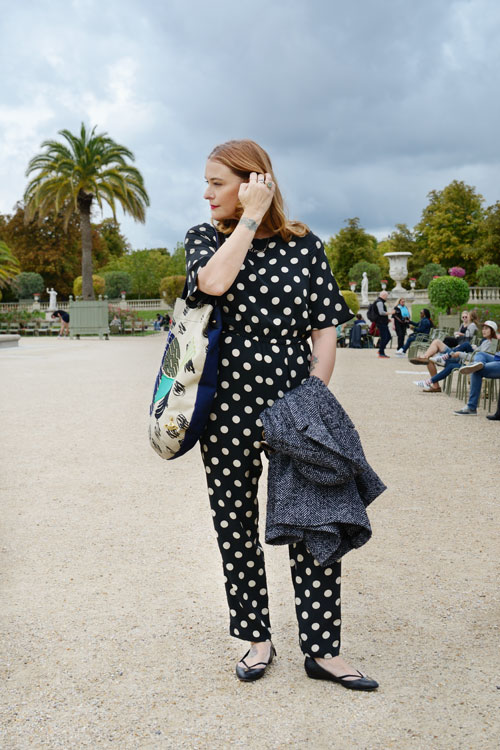 ©Julia Richter