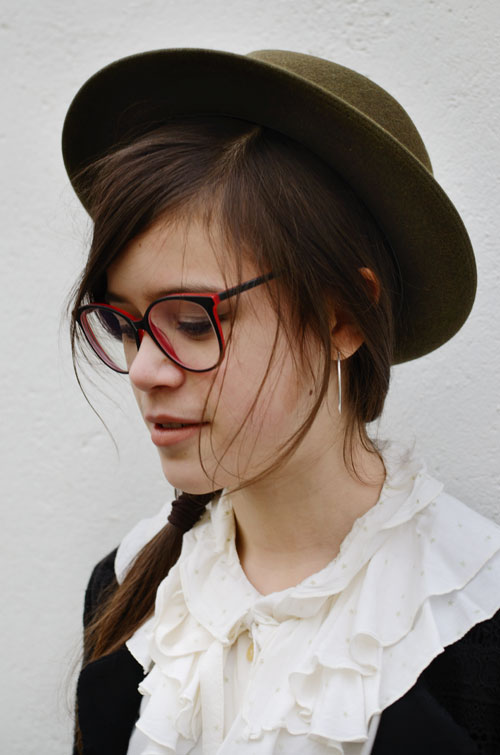 'New Romaticism' was a music/fashion movement in the beginning of the 80s in London.
Adam Ant
,
Duran Duran
,
Spandau Ballet
, to name just a few, were its flamboyant ambassadors. It all started in a club in London,
the Blitz
, that was basically founded to worship David Bowie and his dazzling style. The door was strict and there was just one rule – eccentricity wins (Mick Jagger was infamously turned away as for his outfit being 'too rock'n roll'). Lots of make-up, cross-gender dressing, tons of hairspray and oceans of ruffles were marks of distinction among this specific style circle that influenced fashion above and beyond it's short-lived existence. It marked a shift away from an obstreperous post-punk and new-wave movement to the luxurious self-display and dandyism of the likes of
Bryan Ferry
or
Boy George
(who b.t.w.had started his career in the cloakroom of the Blitz). In a Great Britain of recession and unemployment the
'Blitz Kids'
had their way to give a harsh reality the finger and drifted off into their own universe of fantasy and romance. Maybe that's a smarter way to deal with turbulent and unsettling times than to get lost in fear and anxiety. Maybe we should all wear more ruffles. Especially in Britain.
Olivia wears a vintage blouse, hat and belt from her mum, pants by Tally Weill, jacket by H+M, glasses by Krass and shoes by Dune.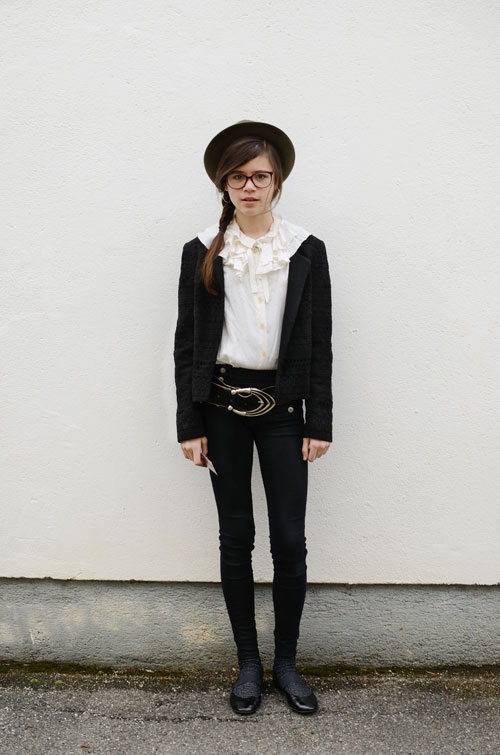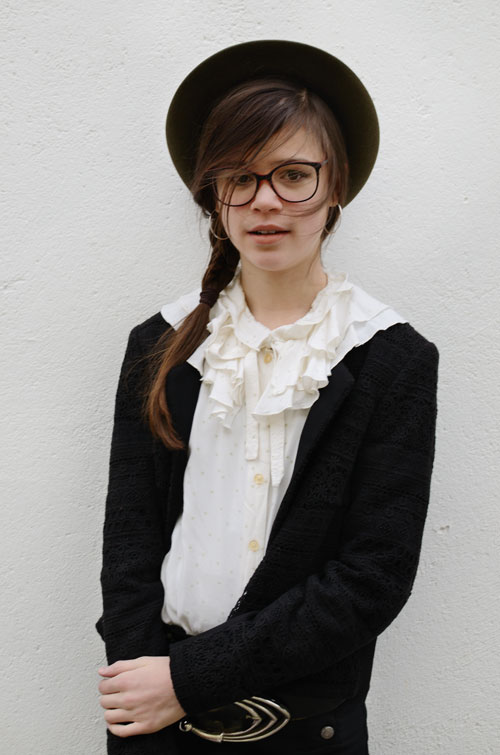 ©Julia Richter