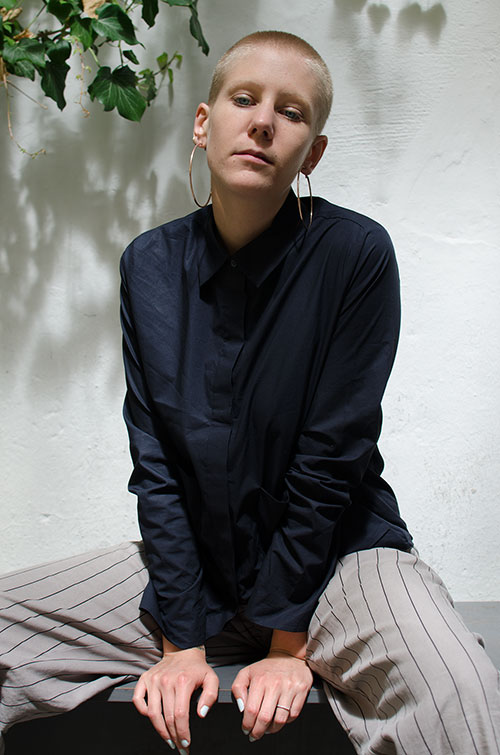 Still halten
(Holding still) – that's not Jovana's thing. Constantly in motion, if not physically than at least mentally. A restless mind, keen on changes and challenges. She questions gender clichés relentlessly with every artform that she choses as a tool. And there are many thereof.
Short films, video clips, writing
and not to forget the ultimate projection screen – Jovana herself.
Radical hair colours and styles and a soft spot for the a slightly decadent späten 80s style show her unwillingness to please randomly. Yet they show an almost sentimental desire for a time of innocence and radicalness to be transported into a contemporary life. I like to watch, I like to follow and I like to read about it. About this 'Frau-chen', the female protagonist of her book who delusionally wanders around her active passiveness and skates happily into the abyss of her own redemption. I wonder about fiction about experience. I find innocence and decadence, again. Radical innocence. That is intriguing. I wonder what's next. Create and inhibit your own universe, Jovana. I will watch.
('Still halten' is Jovana Reisinger's first novel, just published by Verbrecher Verlag)
Jovana wears blouse by COS, vintage pants by Clockhouse and sneakers by Reebok.