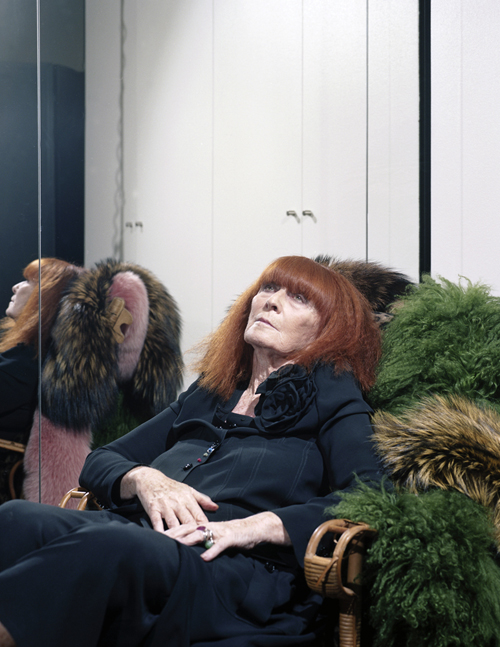 This is the first of a long series of posts dedicated to people
with great personal style.
Most of them I have been knowing for quite a while and I
always thought they were special for different reasons. Some of them
may have a certain love for little details.
O thers take

their inspiration from the past.
Very often they express their moods in the way they dress.
They might also have little spleens or even full grown obsessions,
not visible right away to the untrained eye, but slowly taking shape
the more often you meet them.
Obsession is also the keyword for my very first post that is dedicated to
a woman who, beyond any doubt, has a deep obsession for stripes:
Sonia Rykiel (www.soniarykiel.com) – a very personal style icon of mine.
Who better to begin with than with a woman who, at the age of 81 still
has got this sort of 'grandezza', who still looks fabulous and modern,
whose hair-color and style inspired generations, influenced artists
and made the world a more colorful (and stripey) place.
To stay true to such a unique personal style for such a long period of time
without ever being boring – that's an art form.
Thank you, Daniel, for your wonderful portrait. (www.danielstier.com)