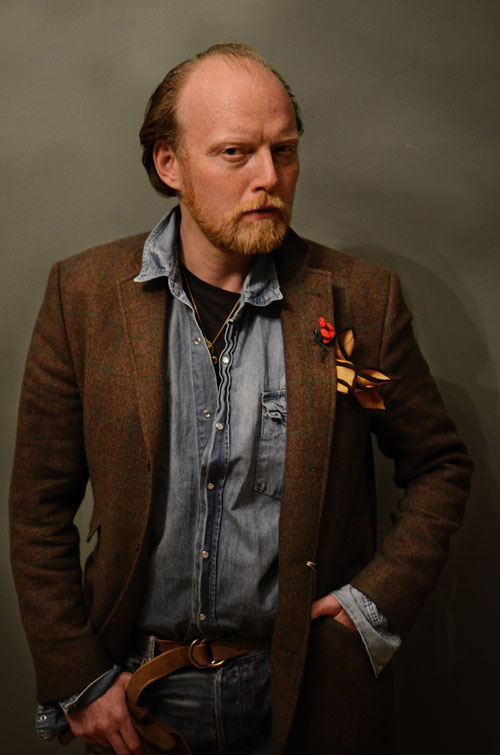 It's not easy to accessorize – epecially if you are a man. If
you overdue you lose a bit of masculine touch but if you
abstain from accessories at all you miss the opportunity
to add that little bit of extra class that defines great style.
Male jewellerry can be quite interesting and can tell you
a bit about its owner, such as a necklace on a man usually
has got some sort of significance to him – it was usually given
to him as a gift or it was inherited or it was purchased on a
special occasion. A watch can be a status symbol, a ring…
can have a lot of meanings.
Bernd knows the art of accessorizing very well. The charms
on his necklace are heavy with meaning, they are trip down
memory lane, little bits and pieces of his life, that he collected.
The pocket square and the little floral pin though are pure
playfulness, evidence of a certain gentleman attitude  – but
Bernd is smart dresser enough not to everdue it into a dandy
style so he tones it down with heavy workwear boots.
Bernd wears denim shirt by H+M,  a Chelsea Farmer's Club
blazer, his jeans and the belt are by Ralph Lauren, the necklace
with charms is a collection of personal pieces, his pocket square is
by P+C, the gloves and the pin are vintage.
© Julia Richter