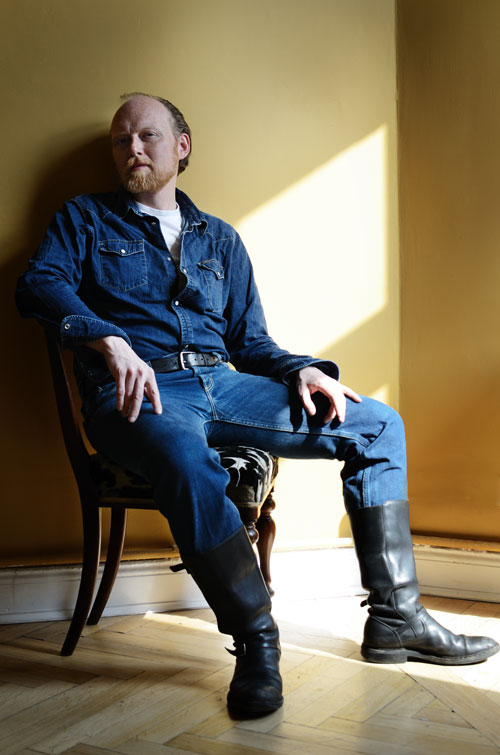 Double denim was not very popular for quite a while but with a much
acclaimed comback of the denim shirt the head-to-toe-denim-look came
along, too. Highly masculine it is very often associated with a sort of
Marlboro-manish/cattle-herding world and therefore gives it's wearer a
certain lonesome-cowboy appeal. Denim is a workwear fabric, made to last,
suitable for gold washing and horseback riding back in the old days.
Not much gold left nowadays, but still we need our dreams of freedom
and independence, so put on your old worn denim, saddle your horse
and ride into the sunset.
Bernd wears Lee shirt and pants, a T-shirt by Jan Paulsen, a belt by
Ralph Lauren and boots by John Lobb for Hermès.
© Julia Richter