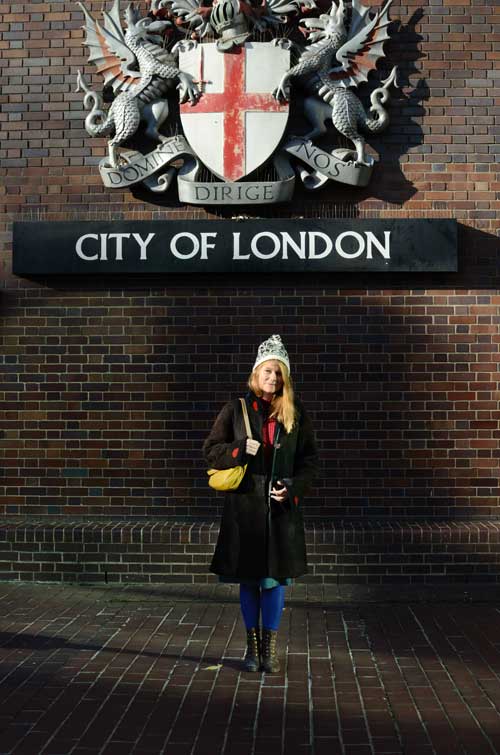 First of all: Happy, marvellous New Year 2014!
Any New Year's resolutions? Except of the usual ones like 'no more crisps in front of the TV' or 'less TV, more books (it's harder to eat when you read anyway)'? I have a recommendation for you. It's my one resolution I have worked on through the years:
Try to be a better person.
Sorry, I know that's not very inspiring and much too vague. To be more precise: Why not try to see the good in people? Away with scepticism, suspicion and distrust! No more badmouthing and envying! Kindness will be my middle name. Beauty is all I want to see. Don't panic, I didn't join a spiritual cult over christmas and run around barefoot with a tambourine in my hand. But it's not so hard to see beauty, it's really all about the lighting. When Feli posed in front of the
Barbican
for me to let me take her picture I saw beauty, that's for sure. What a good start for 2014.
Feli wears a leather coat by Bergdorf Goodman, a skirt by Handmade&, a jumper by Laura Belucchi, a hand knitted hat by her aunt in Norway, shoes from a fleamarket and a handbag by LD Leder Design Hamburg.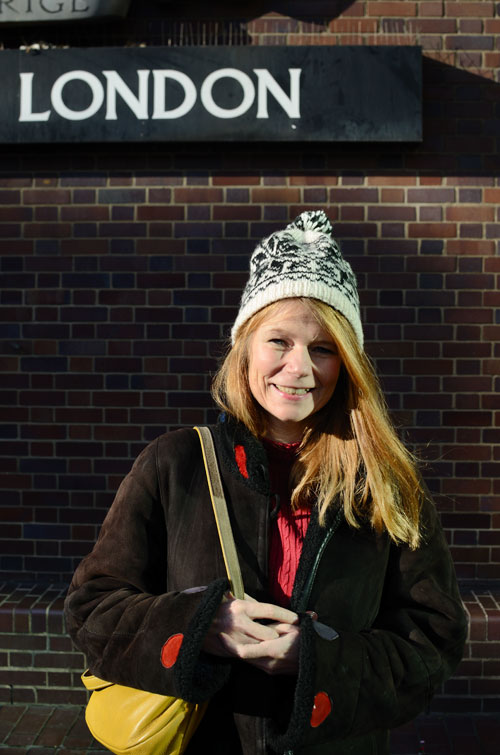 ©Julia Richter