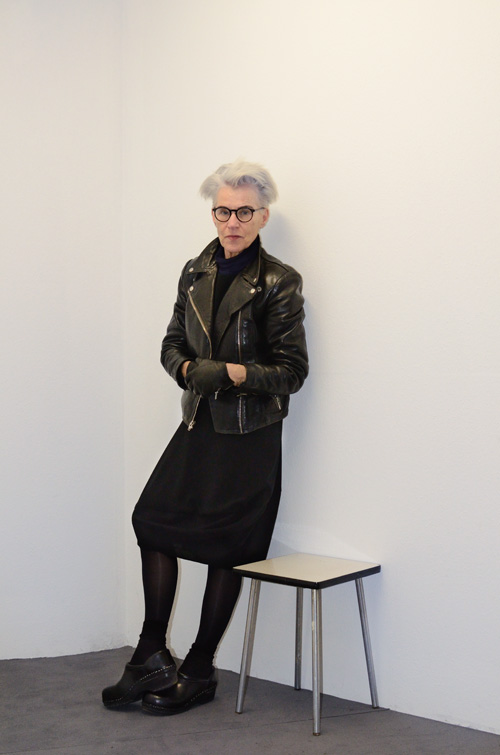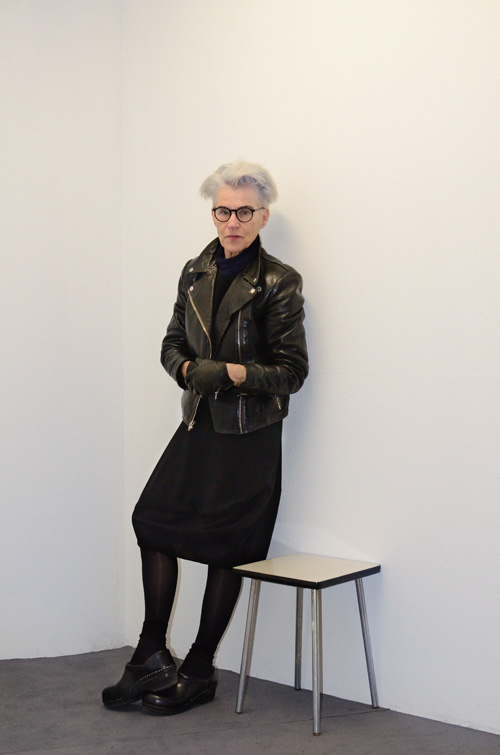 To be dressed all black in winter is daring.
In summer it's easy – black something on tanned skin, throw in a little bit of gold jewellery and immediately you get that certain kind of sicilian sexiness from a
Dolce+Gabbana ad
. But chosing the one color that actually absorbs the little light there is in a muddy, lightless and greyish winter-world – that's what you could call 'Enhancing the Inescapable'. Or 'Celebrating Depression'. Black underlines your pale winter skin (in a slightly '
Twilight
' sort of way..), makes you look more dramatic, more mysterious, maybe even a little frightening (hello,
Nosferatu
…). It leaves room for speculation, that's for sure and it's definitely not boring. Especially when teamed with a
Warhol
-ian white shock of hair and and Andy-glasses (and clogs, how cute!). That's fun. Good-bye depression, hello Pop-Art!
(Pure coincidence that this picture was taken at '
Haus der Kunst
', a Munich art museum)
Brigitta wears vintage leather jacket, a dress by Barbara Schwarzer, Clogs by Hannes Roether and gloves by Cos.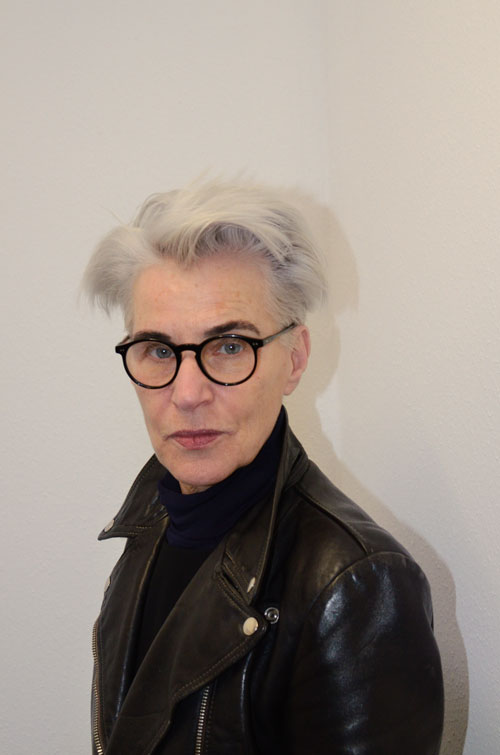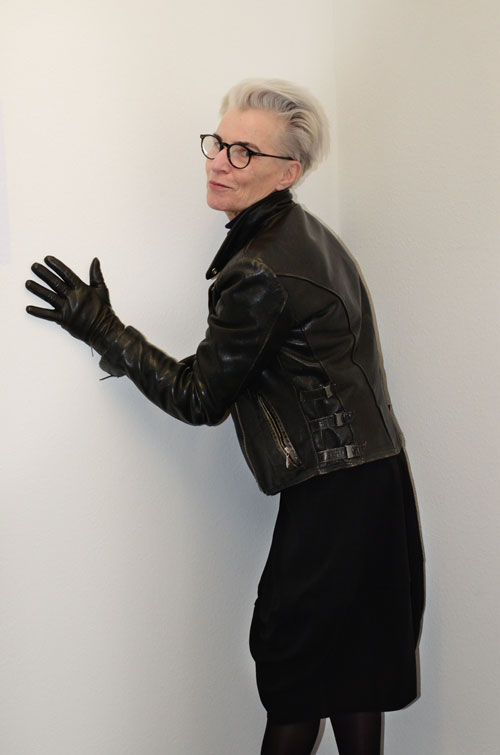 ©Julia Richter