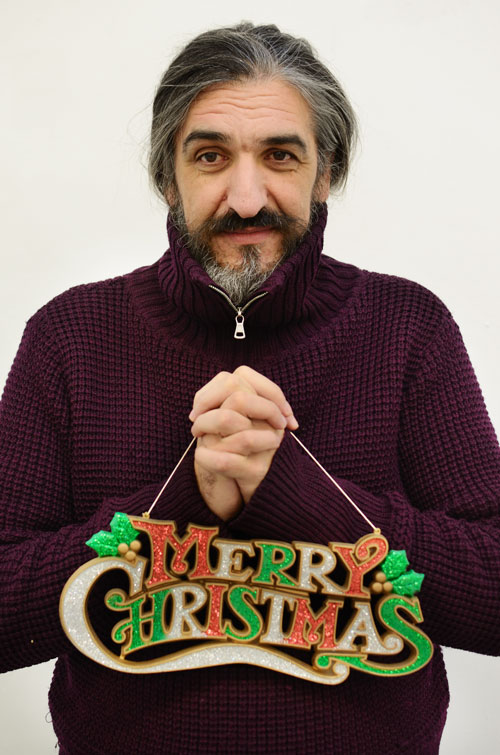 I am mainstream. I am like Millions of other people. I like Christmas. But I am surrounded by Christmas critics, who despise the collective mulled wine daze and the whole world being all tinsel and glitter. I do understand them and I partly agree – but I still cannot fully accept it. What's wrong with Christmas?
I admit it, I love the holiday season – fairy lights, candles and cookies give me a warm feeling and I usually throw a Christmas party every year. I like getting Christmas cards and put them on display in my living room and I make special Christmas cards every year for my loved ones. Holiday season is one of my favourite seasons of the year. It's the anticipation of the idealised idea of Christmas – does that make sense? Thinking of people that I care for and letting them know that I care by spending time with them and for them. Sure, I could do that any day of the year, but maybe I need that sense of community , maybe I need this kind of schedule and the visual triggers to be reassured that 'now is that time of the year to slow down and think of your loved ones'. The bitter anti-Christmas fraction would surely argue with me about the 'slowing down' aspect and point their fingers accusingly towards crowded high streets and grim people ploughing through piles of potential Christmas gifts. I agree, that's horrible. Christmas markets, sugary mulled wine and greasy sausage are not my favourites either. But nobody forces me to go. I decide what my Christmas season will be like. I don't need to be part of that crazyness, I don't even need to think about God or Jesus being born. I can make Christmas whatever I want it to be for me. A season for thinking about others. For friendship and family. For charity. For humanity. And for a little bit of sentimentality.
Joerg is wearing a sweater by Haltbar, pants by Adidas Y-3., shoes by Wolverine and 'Merry Christmas' sign from a 99 pence store in London (photographer's own).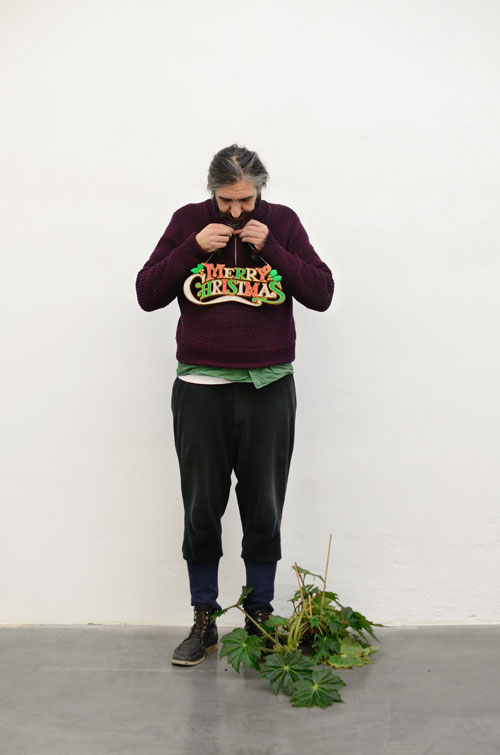 ©Julia Richter