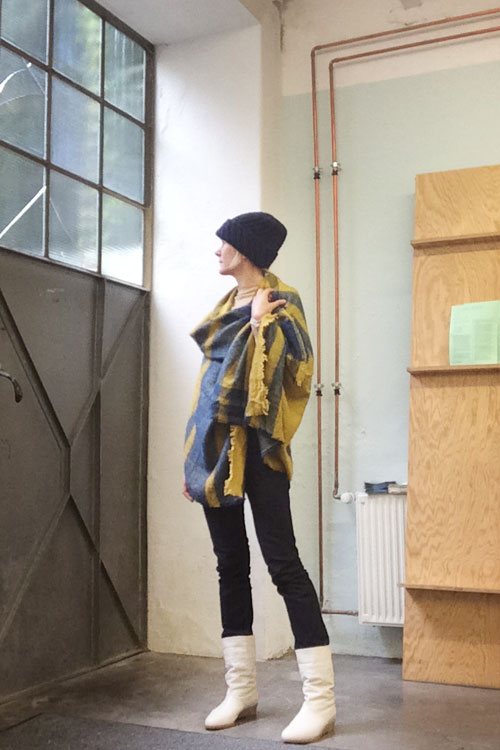 White shoes are a statement. I do not want to talk in cliches but a man in white loafers is either a playboy or yacht owner or both. Or he lives at the Cote d'Azur (with a yacht…as a playboy). A women wearing white footwear is not perceived quite as flamboyant – unless she is wearing white boots. Jane Fonda wore them as
Barbarella
and I am sure
Dolly Parton
owns more than one pair of white cowboy boots. White boots are flashy. White boots are not practical. They are visible. They are daring. They are cool.
I am not sure if my white granny boots from Oxfam (just 17,00€!) are quite as daring as Dolly Partons rhinestone cowboy boots, but I am sure they are a hell more comfortable than hers. Air cushion sole. And fake fur lining. Purrrrr. I know that sounds super unsexy. But you walk like a princess in them. Like an eighties
princess Leia
(who wore white boots, btw.),defying dirt and autumn muddyness with a white secret weapon. Fighting darkness and depression. That's what white boots can do for you.
White boots from my local Oxfam store, jeans by Levis (505C), scarf by Stylesnob Copenhagen, hat from a local fleamarket.
ALL PREVIOUS POSTS FROM USED AND UNIQUE….</div>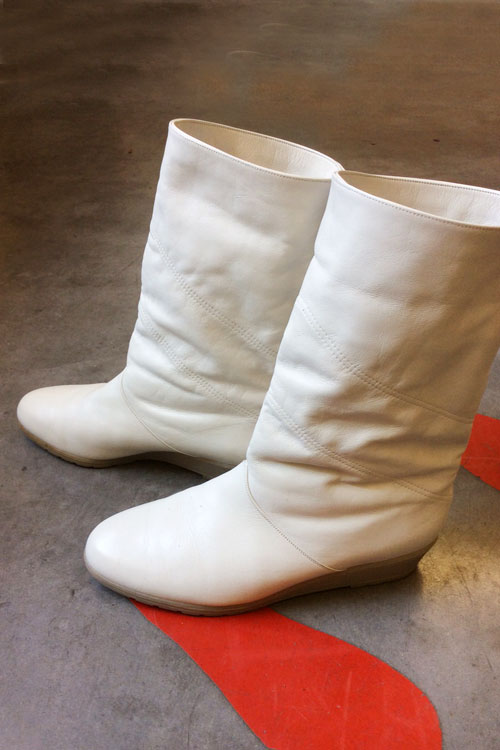 ©JuliaRichter
shoes
boots
Flohmarkt
Oxfam
re-tail therapy
used and unique
vintage