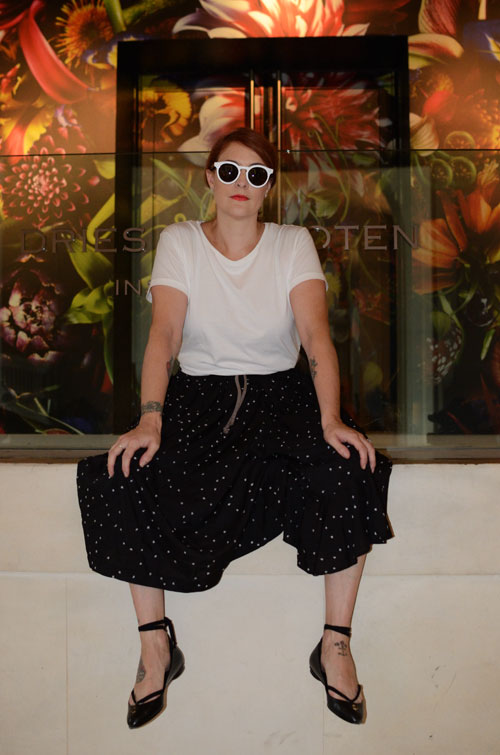 Culottes are the epitome of unsexy. At least in a man's opinion. They are just too practical. And they don't leave room for imagination. The wind doesn't get caught in them and sends them flying. IF the wind gets caught it just blows them up like a hot air balloon.
I am not a big fan of practical myself but I'll make an exception here because culottes are cool. They can be what they want. Skirt, pants, shorts, mini. You can ride a bike and sit on a chair like a man without revealing your knickers. They were a revolution in the late 19th century when women could finally ride a horse properly. That's freedom. I think they are are actually a symbol of women's liberation. The epitome of a free and confident women. If that's not sexy…
(And by the way: they are not practical at all, it's much easier to go to the loo with a skirt on).
Corey wears culottes by Comme des Garcons, T-shirt by And other stories, shoes by Les Prairies de Paris, sunglasses by Illesteva and a handbag by Mulberry.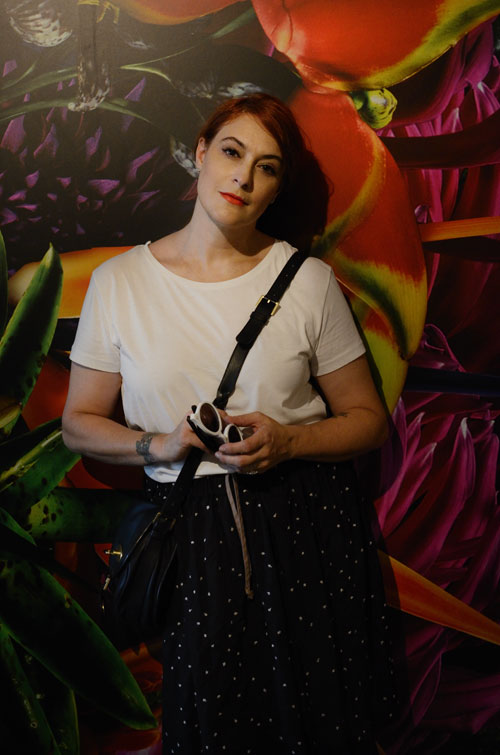 ©Julia Richter