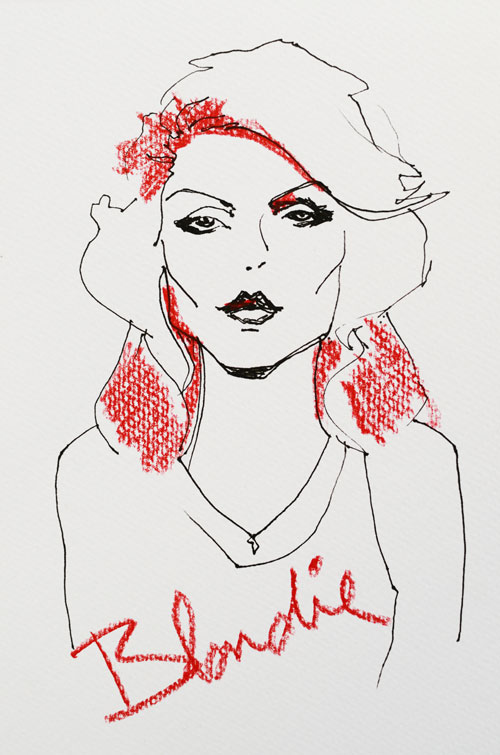 You can build your style around your hair that's for sure. You can even form a band around your hair. Deborah Harry aka Blondie did it. Her band's name was Blondie, referring to her signature mop of platinum blonde hair. But just having good hair structure and a bottle of peroxide is surely not enough to become a fashion and music icon for a few decades. Being relentless and brave is a neccessary ingredient. Smashing old stereotypes of how women have to look and to behave is another one. Looking cute as hell and having a good physique helped in fashion circles. And last but not least having an extraordinary voice and playing in a punk rock band in the 70s is what made her exposive.
Atomic
. It's the unique mix of toughness, sexiness and fragility paired with a great voice, unique music and
incredible fashion style
that makes Debbie Harry influential up until this day.
Illustration by Julia Richter

SEE ALL MY OTHER STYLE ICONS…
©Julia Richter