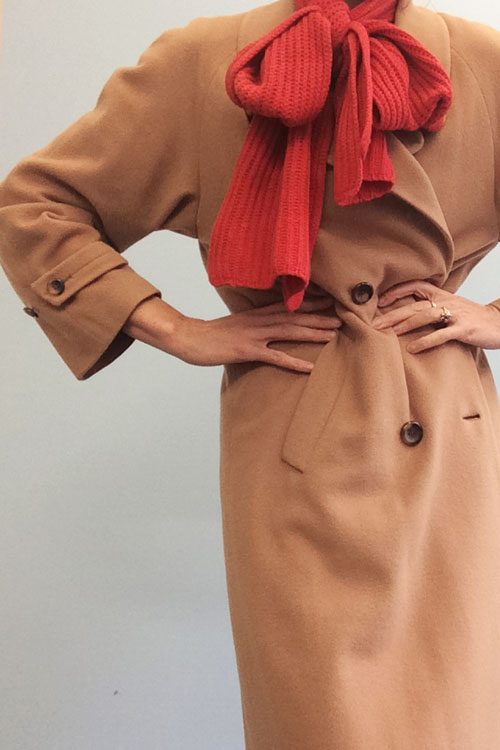 It was in Paris. I was with my friend
Dodo
and we sat outside a very French, very traditional bistro enjoying the last bit of autumn sun – when this woman walked in. We both turned our heads, conversation stalling. She was not a celebrity nor was she particularly beautiful (in fact, I can't really remember). It was the coat. She wore this amazing, camel coloured coat, perfect length, perfect lapels, perfect colour. You might not understand our excitement if you never looked for perfect. It's like the perfect little black dress, the perfect pair of nude patent leather pumps or – the perfect camel coat. Dodo and I HAD to know where it was from. So I decided it's time for the bathroom and passed by her table, VERY slowly, to see if I could make out who had made this beautiful garment. Fortunately it was carelessly thrown over a chair so the label was sticking out. Unfortunately my eyesight is not as good as it used to be. I couldn't read a thing. It was Dodo's turn when I got back, but her eyes are even worse than mine. So when we finally left the Bistro I overcame the 'I don't want to look like the copycat I am' hurdle and asked the lady where she got it from. Of course it was from last season. Of course it was nowhere to be found and of course I got totally obsessed by the imagination of me in a beautiful camel coat.
As soon as I returned from Paris the hunt began. I spent hours on ebay, looked at every halfway decent camel coat online until I finally saw this beauty. Pure cashmere. Mint condition. Size and measures seemed suitable, but you never know until you open the package. No return policy. I don't even want to start telling you about all the cheap looking leather, mothball odours and sleeves way too short that I have bought on ebay and that looked so fabulous on the pictures. But this time it was paypack time for all my ebay dissapointments. Cashmere light as a feather, beautiful colour, perfect calf length. Sleeves were a little on the short side, but I removed the shoulder pads to get the extra half inch. 90 Euros. Christmas in November.
I am wearing a camel coat from Ebay, a Kenzo x H+M dress, vintage Pollini boots from a charity shop a cashmere scarf from a fleamarket and a hat by Guess.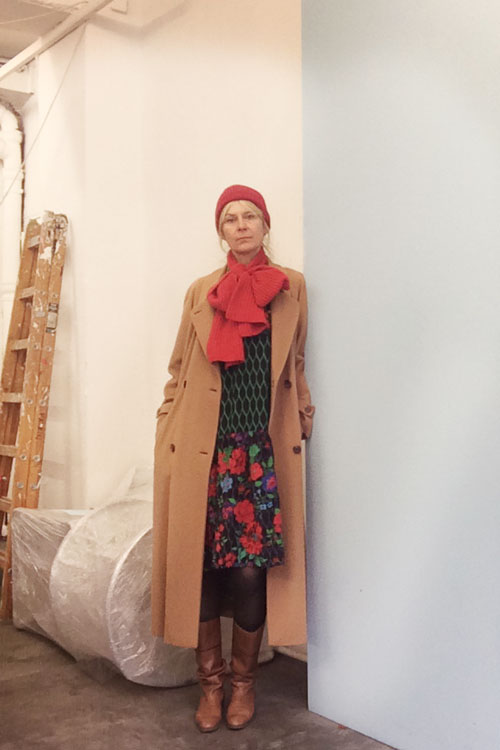 ©JuliaRichter