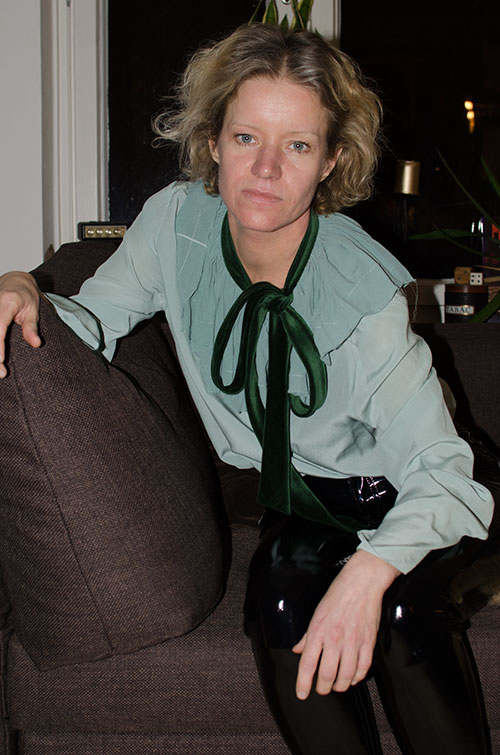 Let's talk about black Latex. Or better. Write down the first thing that crosses your mind when I say 'Latex'. OK. I think, I don't want to know. What I see when I think about this shiniest of all fashion materials is the challenge. The challenge of not meeting the expectations and of not making it look like, you know, what you all thought about. It's not easy I admit it, but if you master the art of making something look sophisticated that comes from the sleaziest of all corners, you have the key to enter the kingdom of true style (
Helmut Lang
, how I miss you, you already knew all that in the 90s).
Let's look at it analytically. You have an extreme statement piece (black latex pants) that screams out 'SEX' and 'DOMINATION' (there, I said it), so what you need now is a little balance. Not to make it more boring and dull it down, the opposite. If something comes with such a straightforward message you need to add a little mysticism. Make the message less readable, more confusing. And much more interesting. Dodo's pants don't have a 'Take me home tonight' sign attached to them, because they come with an chaperone. A matt, ruffled silk blouse with a velvet bow in a powdery mint green. Romantic, playful, sophisticated. And there we go. That's the message: I am not that easy to read. Take a little time to get to know me. You'll be surprised.
Dodo wears Latex pants by Zara, blouse by Chloé and vintage Prada shoes.