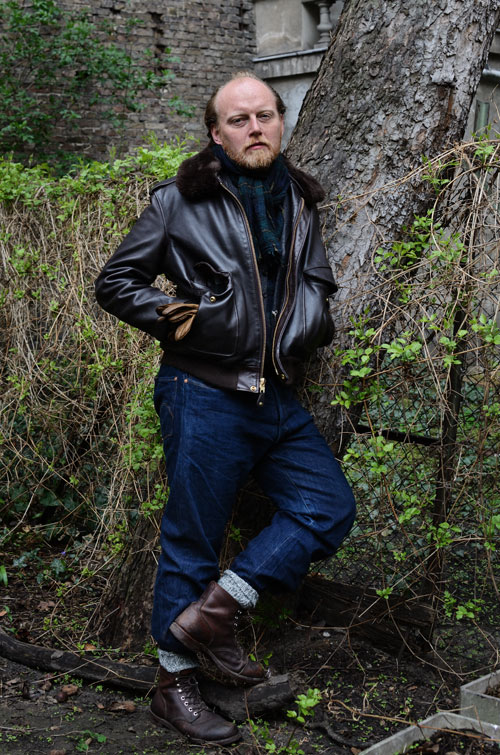 Bernd leads me into the courtyard of his building, a secluded little
cosmos, a secret garden in the middle of metropolitan Berlin. He fits
perfectly into this forgotten piece of nature that makes you forget time
and place. I start thinking of Karlheinz Weinberger and his
photographs of teen rebels in the 50s and 60s. Youngsters that created
their own 'union' with its very own secret codes and features, protesting
against the repressing standards of a prudish post war society. Bernd
sometimes reminds me of that. A gentle rebel in his everyday life,
uncompromising when it comes to his artistic standards he has found
his very own 'fashion-language' that beautifully gives us an idea about
his beliefs, passions and what he stands for.
Bernd leather jacket by Schott, jeans by Levi's, a scarf by
Polo Ralph Lauren, gloves and watch chain from a fleamarket and
boots by Redwing.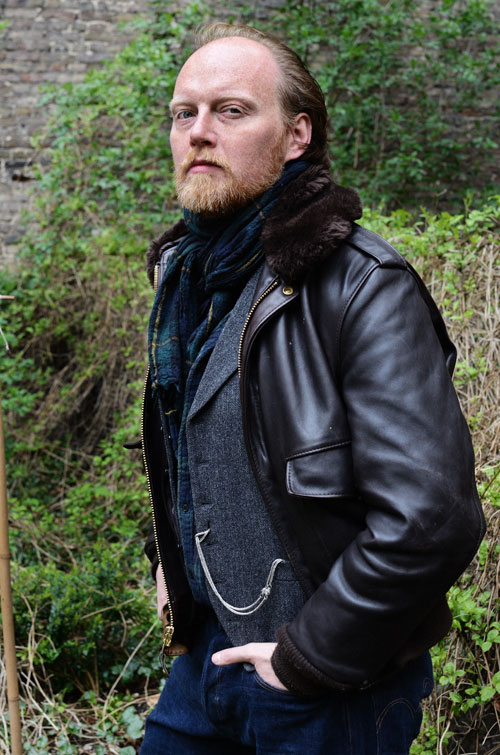 © Julia Richter