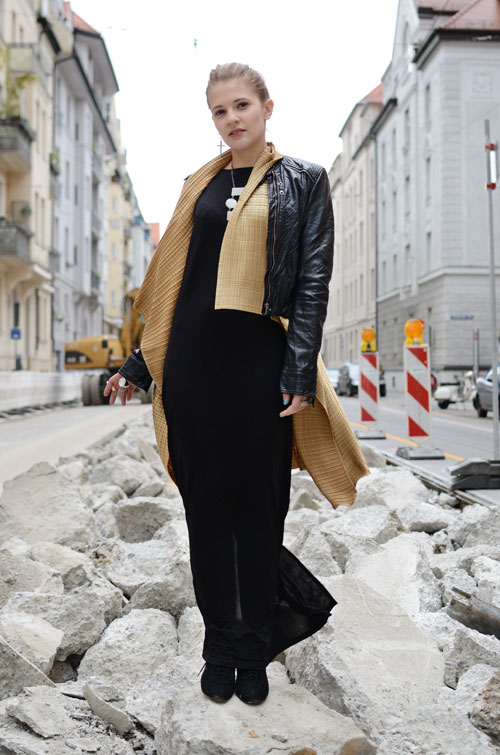 You don't have to BE tall to LOOK tall. Just follow a few simple
rules:
Rule #1: no big hair
Rule #2: wear black
Rule #3: heels must be high
Rule #4: choose long bottom and cropped narrow top
(vertical plissée helps as well)
Rule #5: stand on something
Or just dress like Claire, who knows quite well how to appear
two feet taller than she actually is.
Or just BE tall.
Or be short.
Claire wears a dress by Cheap Monday, ea plissée-waistcoat by
Romwe, leatherjacket is by Zara, Schuhe aus einem Billigschuhladen,
die Kette und der Daumenring und der Kreuz-Ohrring sind von
Weekday, der Doppelring von Urban Outfitters, das Armband ist
von Asos.
SEE ALL ARTICLES ABOUT CLAIRE…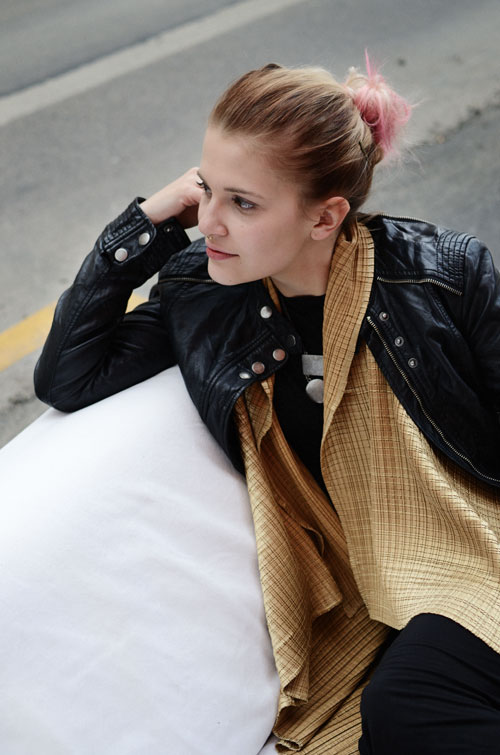 © Julia Richter