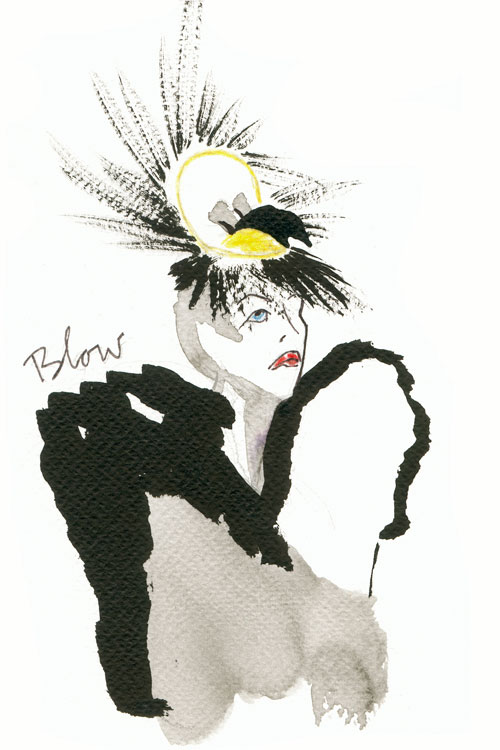 I once had a fashion epiphany. It happened a few years back when I was still living in London.I sat in a cafe on South Molton Street when
Isabella Blow
walked past me and changed my view on fashion for good. In bright daylight she floated along like a creature from a another world wearing a hat the size of a millwheel, looking absolutely impeccable and inapproachable.
I was left speechless by so much dedication and grand air. To follow the leadings of your believes so relentlessly and uncompromisingly deserves the highest respect possible. When
Isabella Blow
believed in something or someone she was committed with all her being. Less than all-of-it was not an option. A highly sensitive character who used fashion as a language and an armour to protect herself but in the end couldn't cope with life any longer. I thank her for her visions and for that one afternoon she decided to take a walk in Mayfair.
©Julia Richter