There hasn't been a time when denim was NOT popular since its rebellious appearance on fashion stage in the 50ties. Always a symbol for non-conformism and subtle revolution denim had its heyday in the 70ties with being the symbol for individuality, freedom and peace. It never again rose to that importance ever since. Til now.
It's not a coincident that with the return of the 'bearded man' denim came along in all it's glory. We miss nature. We long for freedom. We need pureness and wildness. We are searching for meaning. We want simplicity in a world that is not simple at all and gets more complex by the day. We want a cottage, a campfire and some friends to sit next to us without speaking and clothes you can sleep in. That's denim. That's the spirit.
Since it's kind of hard to find a nice cottage, let alone light a campfire we stick with denim, the more the better. Double denim is good (jeans and shirt), triple denim is better (add a jacket), quadruple denim is daring (add another shirt), but a fivefold is awesome (see that little extra patch?). Clara goes all the way. She doesn't even need a campfire anymore.
Clara wears dark denim shirt by Levi's, light denim shirt from her ex-boyfriend, customized jeans by H+M with iron-on patches, vintage denim jacket from Kleidermarkt, clogs by Hannes Roether, handbag by MaisonMargiela, vintage rings, a self-made necklace and braids made by her sister Laetitia.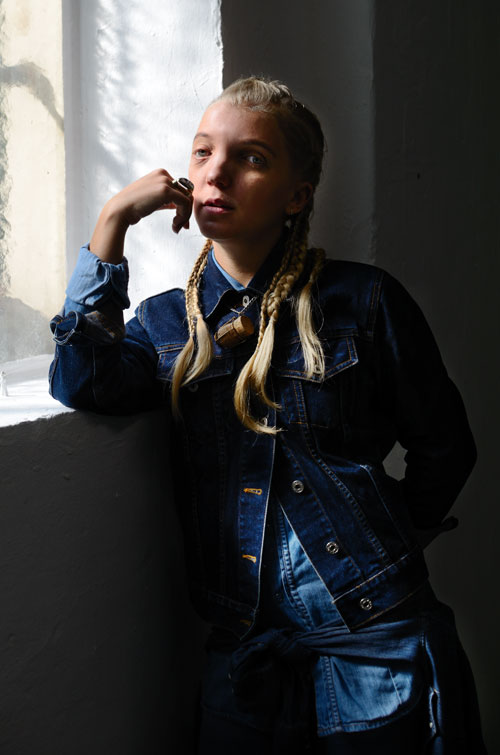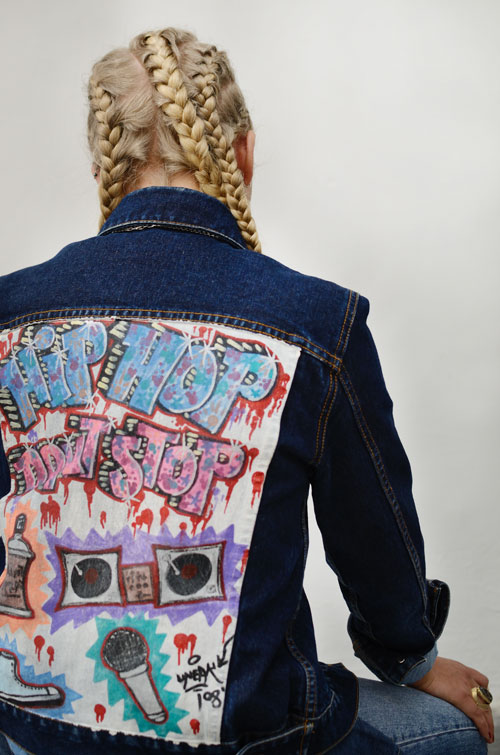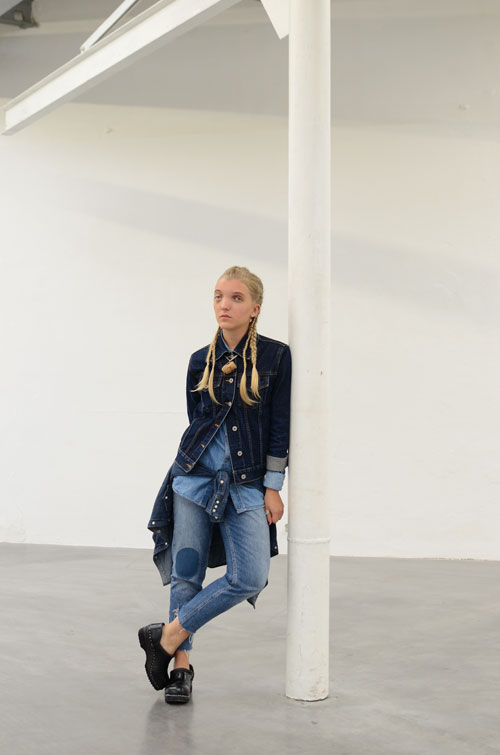 ©Julia Richter