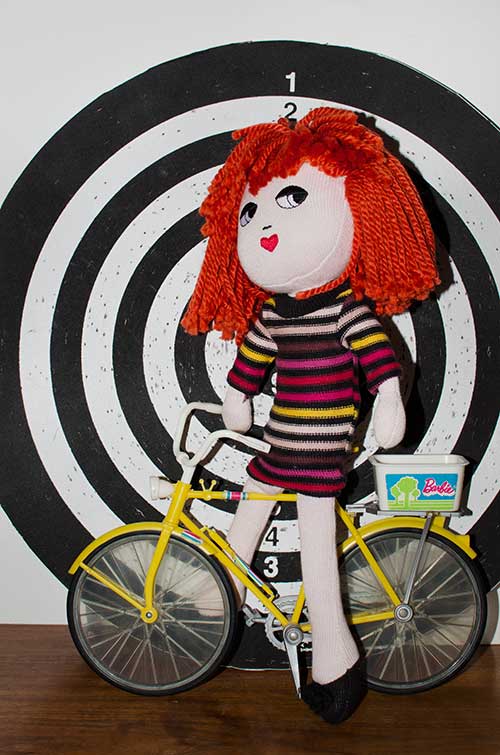 The new year has started already. It's already 1 month old and a certain feeling is sneaking up on me – this year will be a good one! I admit, part of it is due to this slightly childish expectation 'hey, 2018, you owe me one – 2017 was such a toughie, you better make up for it'. It's not rational, I know, but I believe in balance and compensation. One year I am wandering the dark valley, lots of rocks to climb, the next year I am dancing down green pastures on top of the hill, humming the theme from 'The sound of music'. One night of ice-cream and pizza, the next day chia pudding and greens. That's my maths.
So 2018 – bring it on! It's your duty to make the good things appear and mine to grab them. I wonder what it will be….
By the way, last year I started a few long-term experiments in my attemp at trying to save the world/ being a better person, so now it's time for a quick evaluation.
For instance, I started to experiment with my comfort zone. A light version of modern-lifestyle-detox. Trying to produce as little waste as possible is my topic. Avoid plastic.
I will never be the zero waste person, that's for sure, it's just not possible if you work, have a family and don't live on a self-sustaining farm – at least not for me. But I am trying to explore the limits of what's possible.
I do NOT buy or take plastic bags anymore. I think I haven't taken a single new plastic bag in a year. I reuse old ones, sure. Last year I made it a habit to put bags of all different sizes in my handbags and backpacks, so I made sure to never feel the need of getting a new one. It worked well without much effort. All this 'over the counter' plastik wrapping is quite hard to avoid, I admit, but my local farmers market lets me bring my own packaging.
I do NOT use bottled shampoo or liquid soap anymore. I used bars of soap for body, hair and hands for an entire year now. It took me a while until I found a hair soap that didn't make my hair feel sticky and limp but I found it, I use it and I like it. A few plastic bottles less in my waste bin.
I do NOT EVER buy one-way coffee cups. If I forget my reusable one, I either don't drink that coffee or I take a few minutes, sit down and enjoy it at the café.
I do NOT buy to-go plastic water bottles anymore. I try to bring a tiny bottle wherever I am and refill it when possible. There's room in the smallest hadbag for it, you would be surprised.
I do NOT buy plastic covered fruit or veggies. Not easy if there is just time for the local supermarket and you like organic.
I do not follow my 'I need some new clothes to make me happy' cravings anymore. Not entirely true though. I am still working on it. But I avoid, Zara, H+M, Mango and the likes. It's the toughest challenge for me I admit, as I looove fashion and I constantly try to reinvent myself stylewise. But I am not willing to add to the mountain of throwaway-clothes anymore ! If I feel the urge arising now, I head straight to the next second hand /Oxfam store and try to fullfill my needs there. It sort of works, not always, but I am getting better and better. And IF I need something new and fabulous I want it to be unique, good quality and sustainable if possible.
Those were some of my resolutions in 2017 and since they all involved NOT doing something I call them my non-resolutions. I will continue my non-resolutions in 2018 and will try to expand them.
Certain things I cannot live without though. I love cosmetics, love to try out new, fabulous magic ointments and tinctures. Unfortunately they often come in plastic. I tried to stick to the glass jars (they still have a plastic lid) and go for organic cosmetic make my own oils and creams, but every once in a while I slip and head for the magic rejuvenating vitamine ABCDE cream that reaches out for me with its perfectly manicured fingers. One needs to have a little luxury every once in a while, doesn't she (that sounds so unconvincing)? That's why I ride my bike even when it's raining. I balance it out as good as I can.
Sonya doll sits among 2 re-used glass bottles by True Fruits and a re-useable Cup by BambooCup, below a honey soap by Speick and two soaps by Savons du Midi, below 3 totes by Bonton, Marimekko and Lothringer13 (left to right).