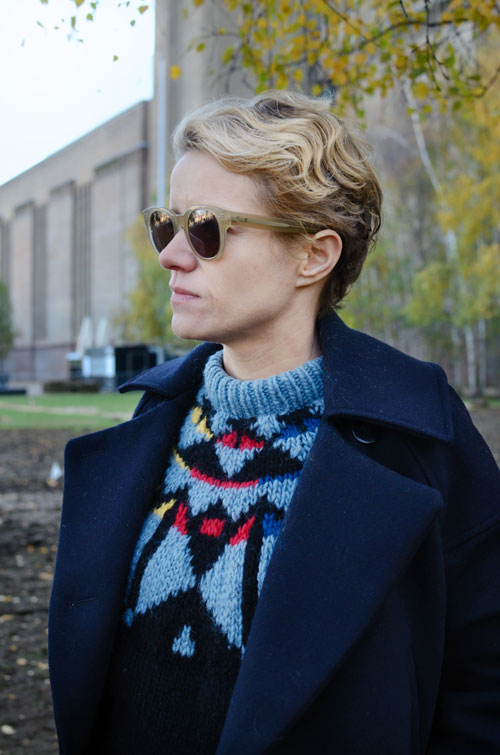 You might have noticed by now that I have a thing for androgynous women. I just think it's supercool and sexy when a woman is dressed in men's clothes. Not in a 'Wall Street' kind of style, like women in tailored business suits and sprayed-to-death hair or any kind half-baked 'boyfriend'-look with high heels. NO HIGH HEELS. Don't get me wrong – I do like high heels, but not for 'breaking up' a masculine look! There are different ways to avoid 'butch-ness'. It's a thin line, but if you follow a few rules you will be fine:
YES – buying army/navy store clothes and and men's boots
NO – going head to toe '
G.I. Jane
'
YES – wearing men's pants and shirt
NO – going for a complete men's suit with shirt and looking like wearing your dad's clothes.
Definitely YES – Skinny legs and an oversized peacoat with a heavy norwegian sweater and close-cropped hair – so 60s-
Jean-Seberg
….love it….and with a matching handbag nobody will kick you out of the ladies' room.
Dodo wears peacoat, pants and shoes by Surface to Air and a sweater from a vintage store.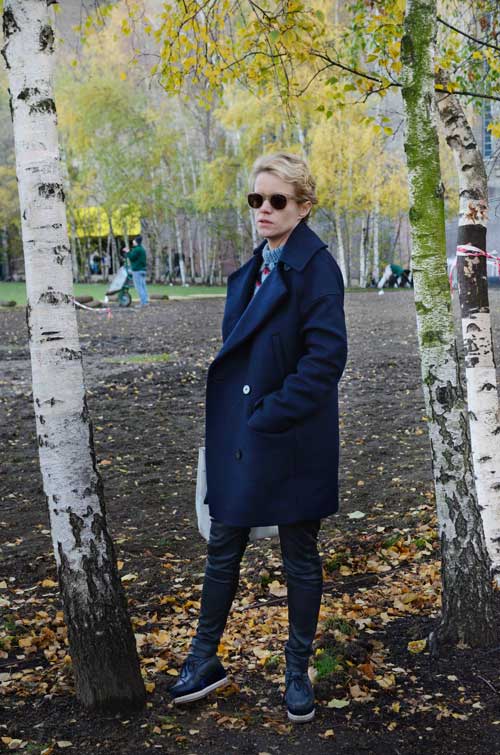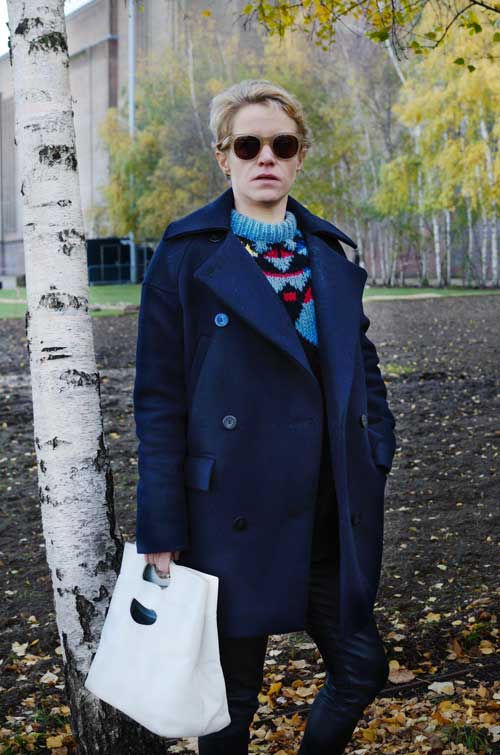 ©Julia Richter