My grandma used to wear turbans. The ones you can put on like a hat. In winter they were woollen in summer they were silk or polyester.
My grandma wasn't a hippie or dressed very flamboyantly, she wore the turbans with her regular every day clothes – jersey pants, jumper, trenchcoat. I always thought it looked very 'special' and I never asked myself why she wouldn't wear a regular hat. But thinking about it, a turban has got many advantages: it keeps you warm and protects you from the sun, you don't have to wash, dye or do your hair and not least it gives you a certain kind of oriental eccentricity. But most of all to me wearing a turban has a very special grace to it. Images of arabian fairytales, 70s icons and Elisabeth Taylor pop up in my mind.
It's not made for the timid, that's for sure, it takes a self-confident person to wear a turban, as it draws attention to the face and elongates and shapes the head through it's drapery. Also it definitely doesn't make you look younger (who wants to look younger anyway?), but it certainly gives you the an air of a diva (much better!). Especially when worn with big sunglasses, earrings and a long dress. Or trenchcoats and jersey pants like my grandma.
So get your scarfs out,
it's turban time
!
Corey wears dress by Corey, sunglasses and scarf by Gucci, ballerinas by Barney's and a handbag by Mulberry.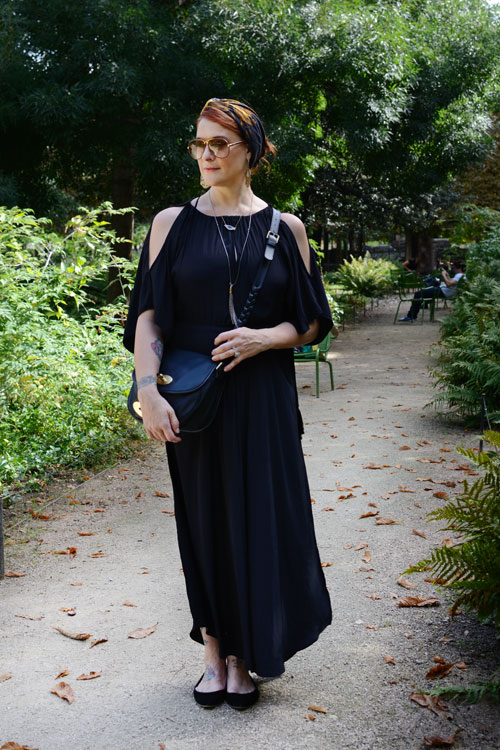 ©Julia Richter